Press Releases for SEO - Do they still work?
If you're a startup or small business looking to send a press release, one question that you must have on your mind is that…
It's 2019. Are press releases still relevant?
Well, the short answer is yes.
Press releases distribution are still good for SEO. In fact, it is considered one of the more economical options that businesses can use instead of paid advertising.
There're many other benefits as well to sending a press release, but just in case, you've stumbled across this article without knowing what a press release is.
Let's get on the same page.
What is a Press Release?
Press releases are for businesses, a way of distributing and announcing events to the press and they used to be very popular in the SEO community back in the days.
The very first press release started with a tragedy that took the lives of more than 50 people in a railroad accident.
Unlike most companies that swept the skeleton under the carpet, Ivy Lee convinced the railroad to issue a statement about what has happened.
Media brands like The New York Times was said to have been so impressed by Lee's release that the outlet released the news exactly.
Thus, this marked the start of the very press release.
Then came the internet and news media services to help distribute press releases from businesses to reach media outlets.
This brought along the glory days for press releases.
However, press releases have since then taken a shot. What was once filled with facts, are now written into articles and many less than newsworthy.
This led Google to change its algorithm as they started to penalize this form of mass link building, and press releases became less popular.
Now if you mention the word press release to a roomful of PR pros and SEO experts, most might say they don't matter anymore.
The fact remains: People are still sending press releases.
In 2018, MarketersMEDIA had distributed 88,117 press releases. This counts an average of 250 press releases every day, which comes from our news distribution service alone.
With the hundreds of other news distribution service in the industry, it is not a crude estimate to say that there are thousands of press releases being sent daily.
That's a lot for a dying industry, eh?
Volume aside, these press releases are from both small and big businesses. Established names like Haier and Evernote are still sending press releases.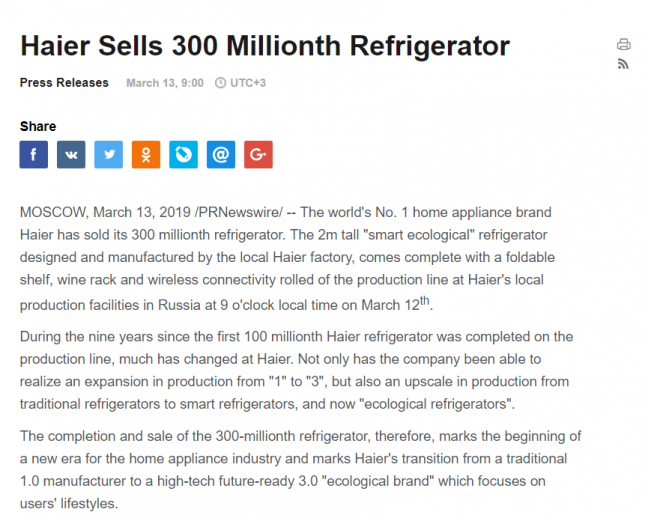 And this tells a lot about the relevance of the press release.
Press Releases are still important for SEO and Marketing. Here's why.
Nowadays it gets pretty hard to get the media's attention. It's even harder for editors who are constantly bombarded with thousands of news topics.
Press releases still garner mention from media outlets and pick up by journalists from time to time.
If not you can take action, and send your pitch to a journalist, but make sure your press release is well written and truly newsworthy.
Effective for SEO and Branding
Having your news published on a big news site is not only beneficial for SEO; it also creates authority for your brand.
Imagine being featured on big names sites like Reuters or Yahoo.
Top Stories & Google News Placement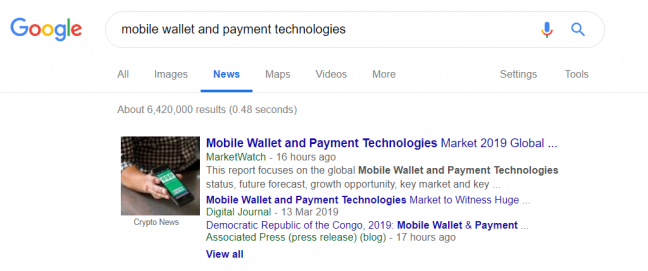 I'm not sure if you've noticed but Google results would occasionally feature a "Top Stories" box.
This would appear when a major event or person was searched for, right at the top of the SERP. Generally, it showed the headline as well as related headlines from other sources listed below.
The stories featured in this box were pulled directly from Google News, which only includes sites that have been submitted, reviewed and approved directly by Google.
Take control over your display search results
For small businesses, press releases are still a great first step for reaching any audience.
They attract attention from both traditional media and Google or Yahoo News, on top of creating quality backlinks to your site.
A targeted audience can stumble upon your press release and become loyal customers after understanding the story behind your business.
An SEO press release, also gives fast results. You can get into the ranks quickly within a short frame of time, which makes it effective for reputation management purposes.
Though sometimes it fades with time as the timeliness of the release fades, however a well-structured, compelling optimized press release can serve its SEO purposes well.
How do I write an SEO Press Release?
Create a Newsworthy Angle
Your press release needs to be a story, not just a generic announcement.
A big part of writing a search engine optimized press release, is to write something that your readers will care about.
Readers may not be as excited about your expansion project or the new product your business had just released.
They will however be excited if this new product can help solve a problem they've been having or if your expansion is close to home.
You need to write it in a way that your readers will care.
At the same time, let them know your story and the passion behind your business. Stories stick in people's mind, but announcements are often skimmed and forgotten.
Your press release must be relevant to your readers, but if they can't find your story, they can't read it.
So first you have got to figure out what are the keywords readers and journalists are searching for.
I'm talking about keywords that people will be entering into a search engine to find your products and services. Ask yourself, what are the keywords that define
You'll have to identify your primary and secondary keyword phrases.
Primary Keyword Phrases
This would be your main key phrase. Whether it is a brand name, a product or a service. This is your number one key phrase.
When looking for your main key phrase, it can be competitive like cosmetic dental treatment or something slightly less competitive like family cosmetic dental services jersey city.
The trick to choosing your main keyword phrase is that it is what your target audiences are looking for and it is what you'd like your business to rank for.
Place this keyword phrase into your headline, because when your press release shows up online, Google will read your headline as your title tag.
The HTML title tag is the tag that tells search engine what your press release is about.
Also, if possible it should be towards the beginning of your title and in your first paragraph and summary.
Secondary Keyword Phrases
Think of your secondary keyword phrases as supplementary keywords. They are usually long tail keywords that are not as competitive as primary key phrases.
However long tail keywords work in numbers, together they can generate more total searches than your general highly, competitive terms.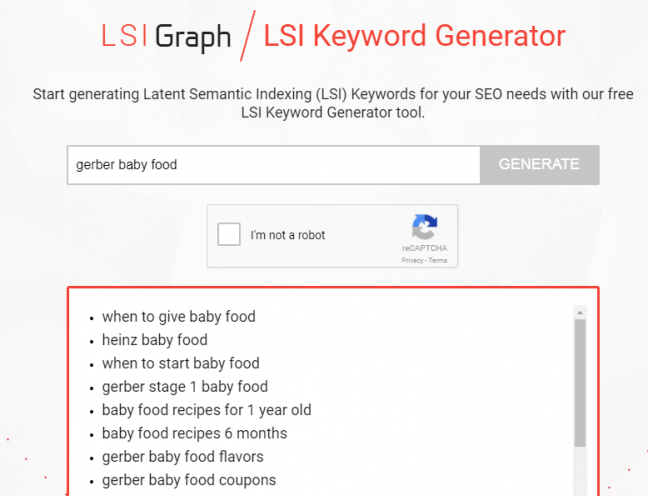 These are keywords related to your primary keywords. Use LSIGraph to find semantically similar keywords.
Now that you've got your keywords, write them into the body of your press release.
Use those keywords and include them in your headline. While concise, keyword driven titles are widely recommended, you also have to make your headline stick out.
Check out this kick-ass guideline that can help you create the perfect headline.
Since the length of a press release is under 600 words, One thing you've got to be wary of is to not spam the press release. Keyword stuffing is a practice that search engines frown upon, and that can diminish
To avoid this, aim for keyword balance and use variations of your keywords. It is ok to have the word Jersey used 13 times, as long as they are not used in the same way.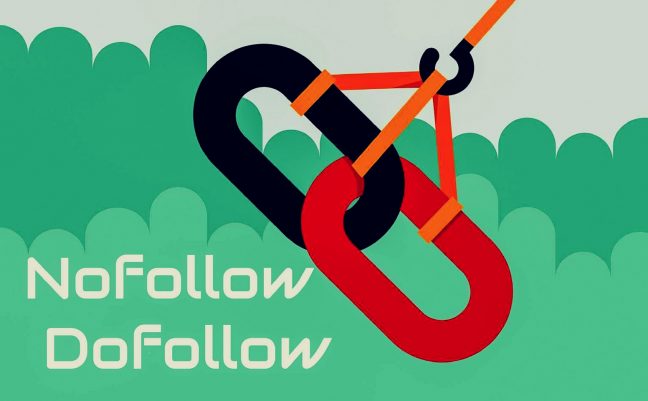 Try to include no-follow links in your press release. When you add these links, you are telling Google bots not to count those links.
This can help you to avoid penalties while still getting valuable referral traffic from the links in your press release.
Anchor Text and Embedded Links
The whole point of sending a press release. It saddens me to see businesses use anchor keywords like click here or for more information.
Your anchor text and anchor link is what describes to Google what your website link is all about. So ensure that you link and keyword them correctly.
Note that by linking to a page with your key phrase, that you have affirmed for search engines that the link is about…..
You're establishing a connection between the words in the press release, the anchor text, the link, and the headline.
Another tip is to keep the link high in the body copy, preferably in the beginning of the first paragraph.
Tests show that links higher in body copy perform better than links further down. So try to keep your link, or links high up.
As a rule of thumb, place three of fewer links in a press release.
Imagine you want a friend of yours to come visit you, but you don't provide them with any details on how to find you.
You would probably never get to meet your friend. It is the same with your press release if you do not include your address, phone number or even website.
It is important that you provide your target audience with a company name, phone number, and email address.
This just makes it that much easier for potential customers who are interested in your products or services to contact you. This also helps you to gain authority.
A part some businesses often missed or forget is the boilerplate or about the company section.
This is an important part as it helps Google recognize your entity alongside with your contact information.
Make sure you write it in a third-person and keep it at only a few sentences long. Instead of making it generic, cover the basic information.
Include Multimedia Elements
Many wire services allow you to embed images, videos, or audios. Always include an image, could be a logo in your releases. Because if someone searches your company or brand name, this is the image that will come up.
When possible, use a third party tool to hose these elements, and name and tag them descriptively.
This will give you the chance to be exposed to search traffic from Flickr, Picasa, YouTubes, Pinterest, or iTunes.
Perhaps most importantly, including videos or images increases the likelihood that your press release will end up being shared on social media. With so many people these days getting their news from Facebook, Twitter and LinkedIn, this is not an area you want to ignore.
Press releases are about news and news ages quickly.
Search engines know this and tend to push press releases according to their time of release.
However if the press release is good and relevant, if people click on it and read it, the press release can have more longevity.
SEO Press Releases are for Bots and Humans
At the end of the day, a press release is still a great marketing option, that is if you focus on getting the media's attention instead of grabbing just another backlink.
The truth is you only need one reporter to pay attention to you, and the rest will follow. If not, write for your audience.
While you're at it, why not write a press release that is SEO friendly, that can reach your target audience and help you get your site ranked with the SERPs.
All it takes is just a little more time on the optimization of your press release, and include a few well-chosen keywords partnered with good writing and you'll be ready to see positive results in traffic and publicity.
A single press release can bring massive results.