MarketersMEDIA Update: What's new?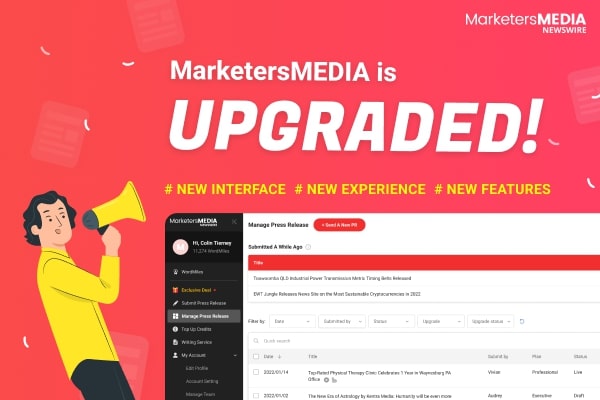 MarketersMEDIA has always carried the principle that the customer always comes first. That's why the recent update has been solely focused on improving your press release distribution experience. 
To give you an outline of how immense the update has been, we completely revamped the publishing dashboard from the frontend with advanced and added features as well as the backend. You can rest assured that your press release publishing experience will see vast improvements from start to finish. 
New submission features
Rich text editor
Have you ever felt that plain texts just don't portray your personality? Look no further. With the new rich text editor, you will be able to bold, italicize, and underline texts in your press release. This will help you express the meaning behind your words better and highlight the crucial points to your readers. 
Have you missed inserting any images or anchor links for your press release? Don't lose sleep over it. With the rich text editor, you can now insert any images or anchor links that you may have left out in the press release.
Drop notes to the editors 
To create a truly engaging and unique press release requires a lot of attention to details and a personal touch, not just on the content of the press release but also everything else surrounding a press release publication. 
Let us help you better through our new notes function. You can inform one of our dedicated MarketersMEDIA editors of your wants, needs, or priorities by dropping us a message right in the press release you submit. 
Revert submission
Do you find it a hassle that a momentary lapse of concentration can throw off your whole plan as you need to send emails asking for your press release to be reverted? With the new upgrades, you no longer need to do that. You can now retract your press release with just a couple of clicks if you submitted the press release by mistake. 
Gallery, default info, and timezone 
Does it feel tedious that it feels like you're starting from scratch every time you publish a press release? Time is precious, and at MarketersMEDIA, it is our duty to make your publishing experience as fast as possible. 
You can now save your company logos and press release images with the new dashboard gallery. The next time you are publishing a press release, simply re-select them in your gallery with just a click of a button.
You can also save time by setting up your information, such as your press release contact info, sender's info, boilerplate, and timezone of publishing date in advance so that everything is ready when you need to publish that press release. 
All-in-one Dashboard
Dashboard 
We introduced an all-new, fresh, and sleek-looking interface to our platform, making your press release experience feel cleaner and easier whether you intend to submit or review a press release. 
Streamlined LOA submission  
We understand that in certain press releases, we would require you to submit a Letter of Authorization which may at times be a long-drawn-out process. The new interface can now all be done through the dashboard. Save time and effort by just signing and attaching your LOAs to your press releases when you send them in. No longer would you need to submit your Letter of Authorizations and press releases to MarketersMEDIA's editors separately.
Integrated order and status checks
Want to order and check on the status of your press release writing orders? Guess what. You can now purchase press release orders and check on the status of your press release orders right in your dashboard without the need to go through our editors. Gone are the days when you have to put up with time-consuming back-and-forth correspondence emails. Now everything is just a few clicks away.
Revamped press release management
Say goodbye to endless scrolling to find your press releases. You can effortlessly search and navigate within the dashboard with the quick search and filter options. No more infinite scrolling - you can find exactly what you need in an instant. 
Streamlined press release upgrade experience
Feel like your press releases deserve more coverage? Upgrading your plan has never been easier. You can simply upgrade your current plan within the dashboard with just a few clicks and reach more media outlets than before.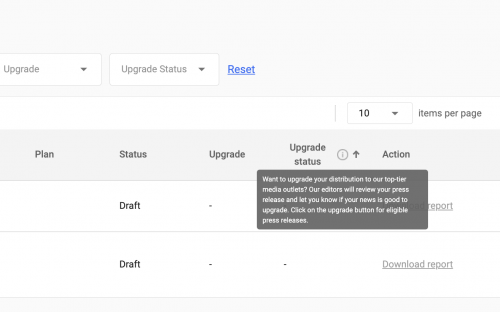 Improved payment experience
Subscribe to your preferred plans in MarketersMEDIA's easy-to-use payment system within the dashboard. Be rest assured that your payments are still secured with SSL certificates and 24/7 hosting monitoring.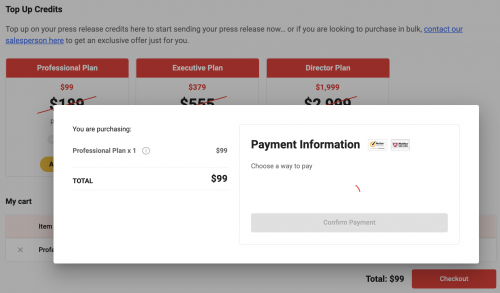 Organization and reporting
Team Management
We understand that it takes a truly dedicated team to produce a genuinely engaging and compelling press release. With our new Team management feature, you will be able to invite up to 5 members to your team with roles such as managers and team editors so that everyone would be able to play their part in publishing a press release
Customizable Distribution Report
From uploading customized logos to even changing the color scheme, we want your report to represent you as much as possible. We introduced a new customizable distribution report to tailor your distribution reports to your liking and suitability, perfect for an agency.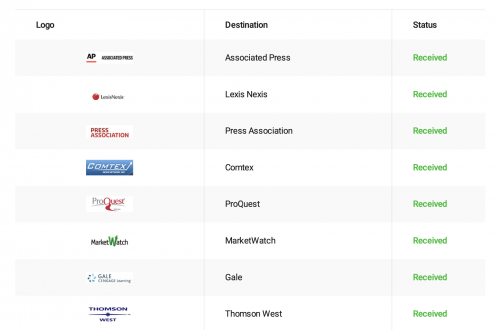 Perks & Recreations
WordMiles
Celebrate your press release distribution milestones by getting extensive and exciting rewards. With the introduction of WordMiles points, you can collect to exchange boosters for your press releases and news distribution. This will undoubtedly be an added incentive to make every press release taste even sweeter.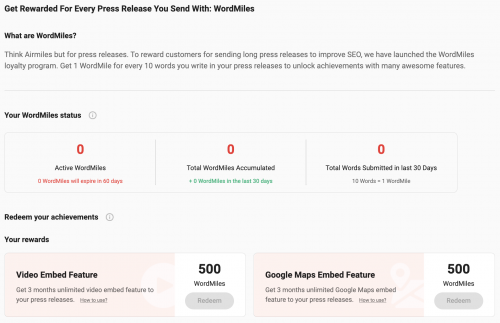 Other improvements 
Google and Facebook login
There is now more than one login method to MarketersMEDIA. Besides using email, you can now log in to MarketersMEDIA via Google or Facebook, which would surely make your login experience easier and faster. 
Backend and infrastructure revamp
It's difficult to emphasize the importance of speed in press releases. At MarketersMEDIA, we strive to help you save on time. We revamped and moved away from our previous infrastructure to a more scalable system using Google Cloud Services that promises a blazing fast loading speed of more than 300%. We are confident that you will enjoy the new Studio experience.
To infinity and beyond
All in all, MarketersMEDIA's new upgrades are designed to make your experience a cut above other platforms. With these upgrades, there is no doubt that the sky's the limit when it comes to the success of your press release publication.