MarketersMEDIA Press Release Now Reaches AsiaOne, a Powerful New Reach In Asia
This is the day we have all been waiting for! Today we are thrilled to officially announce our latest media reach before we enter the new year.
Introducing AsiaOne, a leading news portal delivering breaking news and top stories updates in Singapore, Asia Pacific, and across the world.
We are excited that this partnership comes at a time when the need to connect with the Asia Pacific region is more important than ever.
Especially with the Asia Pacific region being home to 60% of the world's population and the world's fastest-growing internet market with almost 2.21 billion internet users.
With AsiaOne joining MarketersMEDIA distribution network, this officially marks our press release entry into the Asia Pacific regional market, and the hotbed for startups and technological innovations in Singapore.
To make sure you're familiar with the wonders of AsiaOne, we are going to walk you through what exactly are the benefits when you send your press releases to AsiaOne.
What You Need to Know About AsiaOne
From its headquarters in Singapore, AsiaOne celebrates 22 years of on-trend reporting. The digital platform is now a joint venture between SPH and MM2 Asia, two of Asia's leading news and entertainment media companies.
Covering various topics including news, entertainment, food, design, and style, AsiaOne prides itself as a leading digital content site that provides readers with a fresh perspective on the news that matters to its readers.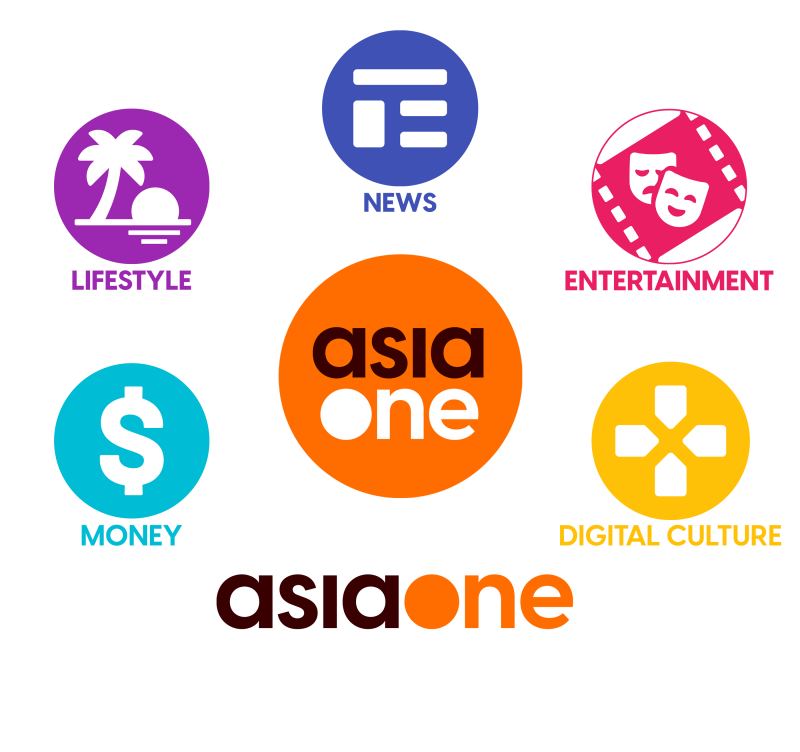 One of the largest Anchor Sites in Asia Pacific
Asia Pacific countries all have their own media outlets to broadcast local, regional, and international news. Among them, AsiaOne is a mix of online newspaper and web content providers, which makes it suitable for your press releases.
The platform is listed in Aseanup's top 15 news websites, and is one of the best online news websites in terms of quality of information news and website design.
Its mobile news platform was even awarded the special prize at WAN-iFRA Asian Digital Media Awards for the best news website for the mobile service category, an important digital trend moving forward for news sites.
When it comes to popularity, the site stays ahead of other news sites with a huge following on social media sites, with over 200,000 followers on Facebook and 43,000 on Twitter.
If your story is compelling, it will spread quickly on social networks to the point of going viral. And the more people read your press release, the more advantages you'll get.
AsiaOne has over 6 Million Monthly Views
Of course, this translates to a solid readership.
According to SimilarWeb, AsiaOne sees a total visit of between 6 to 7 million visits every month, with a huge majority of the site's visitors coming from Singapore. However, on top of that, the platform also sees 15% of its reader viewership from the United States, Malaysia, and Australia.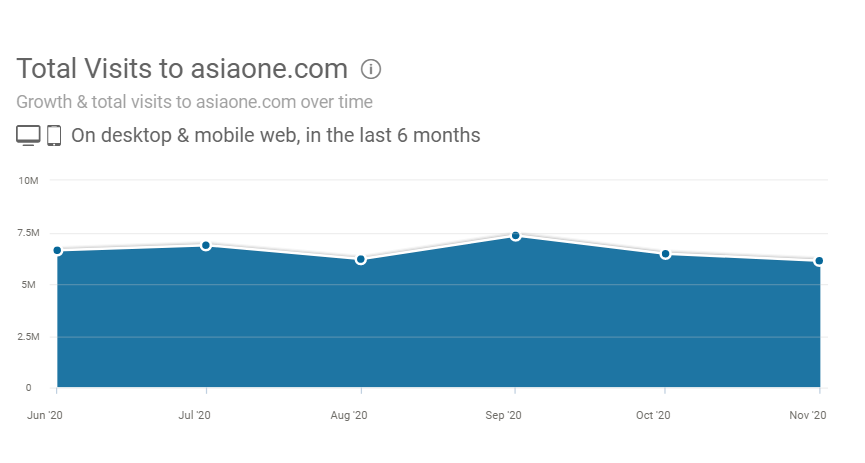 Most importantly, the majority of the traffic sources for AsiaOne is from both search and direct, which means these traffic volumes are either organic or from loyal readers who would visit the page or app for their daily dose of news.


With data sourced from SPH themselves, AsiaOne has even noted a total 13 million page views in the month of February, coming from 1.7 million unique visitors.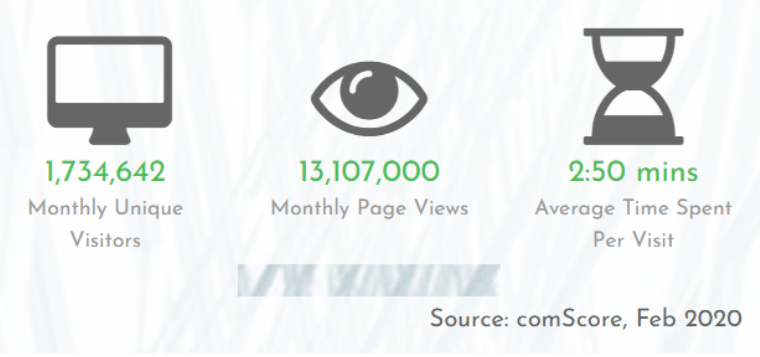 High Domain Authority and Domain Rating >80
Besides, with AsiaOne, you will also be earning a strong dofollow backlink to your website. The higher the domain authority, the more valuable the backlink for your rankings.
With AsiaOne, the website currently scores over 86 on Moz's Domain Authority and 80 on Ahrefs Domain Rating.
This can be especially helpful for new websites, products, services, or brands that are just starting out as you will get a strong quality backlink pointing to your website.
On the other hand, AsiaOne can be a good addition to any websites that are targeting the Asia Pacific market or looking to diversify their backlink portfolio.
High Visibility for Every Press Release
Ultimately, for any marketing activity and press release, the goal has always been to achieve high visibility in the search engine results. After all, we are trying to get more people to see the news announcement.
For your press release on AsiaOne, we find that it gives good ranking visibility even for short-tail keywords.
One of our customers who helped us test AsiaOne excitedly shared this SERP screenshot showing his press release ranking for his brand keyword in an answer snippet box.
With this, here's how you can take advantage of AsiaOne. Send consistent press releases targeting the Asian market:
Press release distribution in Asia - expand your brand and business presence to the Asia Pacific region, and especially Singapore, Malaysia, and Australia
Powerful media coverage – that helps your brand or product build credibility and trust when being covered by one of the most popular media in Asia.
Instant SERP Visibility – to have your brand and product visible in SERPs for what it represents immediately. With your company and products appearing frequently in front of your target audiences, it will lead to conversion and sales.
Online reputation management – if you are not controlling or managing your brand's online reputation, your competitors are. Avoid having them rank for your relevant keywords and especially your own brand and product keywords.
Brand Yourself as an Industry Expert – being featured on AsiaOne is a great way to build trust in your industry. An excellent PR campaign will offer you the chance to brand yourself as a high authority in your field of expertise.
Important SEO Benefits – get a consistent NAP (Name, Address, Phone) boost and diversify your backlink portfolio with a high DA86 dofollow backlink.
Boost Your Marketing Plan – have your news announcement across different channels and further increase awareness and traffic about your offer and website.
Looking to submit your release to AsiaOne?
So what are you waiting for? This is the perfect opportunity to extend your media outreach to Singapore and the Asia Pacific region!
Ready to send your news to AsiaOne? Or do you have any more questions, we are here and we are always ready to help. Just reach out to our support team at support@marketersmedia.com.