3.
How Ryan Zamo's Skincare Business Makes him $100K in 8 Weeks Using Press Releases.
Bonus Material: 67 Press Release Use Case Playbook

Meet Ryan, one of our very early MarketersMEDIA Newswire customers way back in 2015. We still carry his case study until today because it's a real source of inspiration, and what happened back in 2015 is still repeating itself on many other businesses we work with now.
When Ryan first joined us, he was still a budding entrepreneur but fuelled with an ambitious outlook.
He was looking to start a natural skincare brand to help people suffering from acne (like himself) to achieve flawless skin. However his path was perilous, and he was up against major skincare brands and companies.
Desperately, he needed a way to stand out and that's when he turned to press releases. He didn't start with us at first, but hopped from one press release platform to another until he came across MarketersMEDIA Newswire. Then, life changed.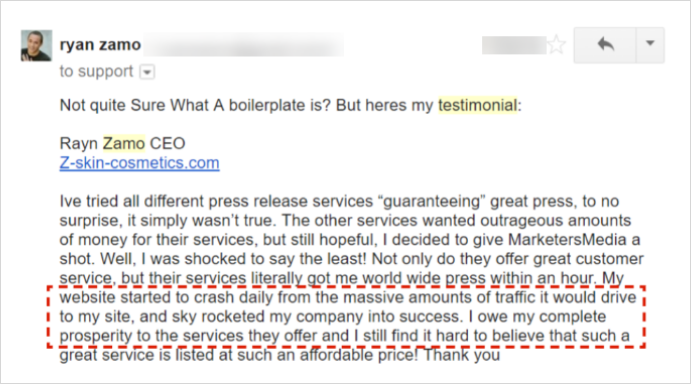 Instead of promoting just his business, he creatively used press releases to build his personal brand. He set himself up as an expert on Google and bolstered his social media profiles.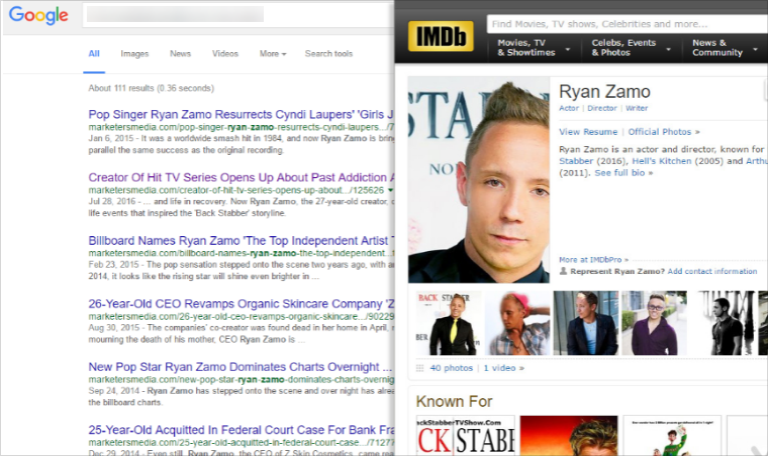 Using press releases on MarketersMEDIA Newswire, Ryan was featured and seen on authoritative media sites like APNews, Yahoo, Bloomberg, ABC, CBS, Fox, and VCNN.
Most importantly, Ryan wasn't just publishing his news, he was seeding his customer's most trusted source: Google and showing them what he wanted them to see.
People could easily find his digital presence and his involvement in skincare on Google.
Since then, Ryan has actively been using press releases to promote his personal brand and business, sending almost 20 press releases with us every month. It could be news about him joining American Idol or just a relevant update on his business.
His consistent marketing efforts through press releases brought results.
He generated $100K sales in 8 weeks.
3.1

Hear it From Ryan

"Your personal brand is a promise to your clients. Nowaday, clients don't just want to know the features of your products, they also want to know the story and person behind the product. For budding entrepreneurs, building reach and traffic is important to get your business to start rolling, and I was lucky to come across MarketersMEDIA Newswire, a press release that caters to SMBs before I almost gave up on press releases."
MarketersMEDIA Newswire's Unique Brand Contribution to Ryan's Success:
Premium distribution to APNews, MarketWatch, Vertical News Network, and more.
One of the largest distribution list in the market with 500+ media outlets
Press releases are published on branded US sites such as ABC, CBS, FOX, NBC, and more.
Press release submitted processed in 24 hours
Email and editorial support in 12 hours
Ready To Publish Your Press Release With MarketersMEDIA Newswire?
Submit Yours Now