2.
How Surprises & Gifts Rank their Product on Google's 1st Page by Sending Press Releases with MarketersMEDIA Newswire
Surprisesandgifts.com, an e-commerce business offers various unique gift items to its customers. A great website with amazing products that stay true to their words.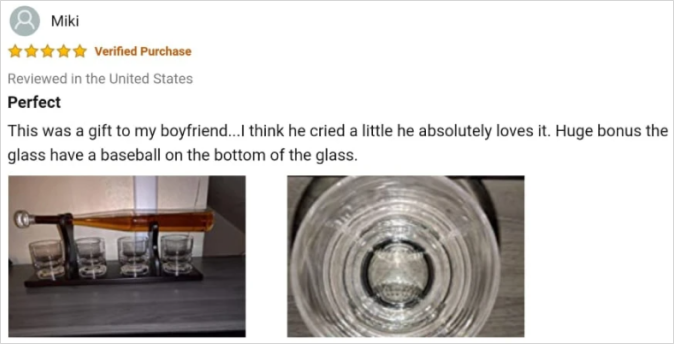 Although he made a pretty decent number of sales, he wasn't getting much visibility on Google. With his organic ranking staying stagnant, he was looking for a solution to boost his website's SERP visibility. However, he has no idea how SEO works and told us that engaging with agencies would certainly burn a massive hole in his pocket.
That's when he stumbled upon press release distribution as one of the more affordable marketing strategies that businesses could execute.
At first, he wasn't convinced that press releases would really work towards SERP ranking. But we offered to help keep track of his SERP progress before and after publishing press releases just to prove to him that it does work wonders for his website's SEO.
2.1

Testing the water

So, he started safe, trying out with 1 press release published to our top-tier outlet, APNews. And to his surprise, the day after his first press release got published, his website did rank up higher! (We had the press release published on 2nd June, mind you.)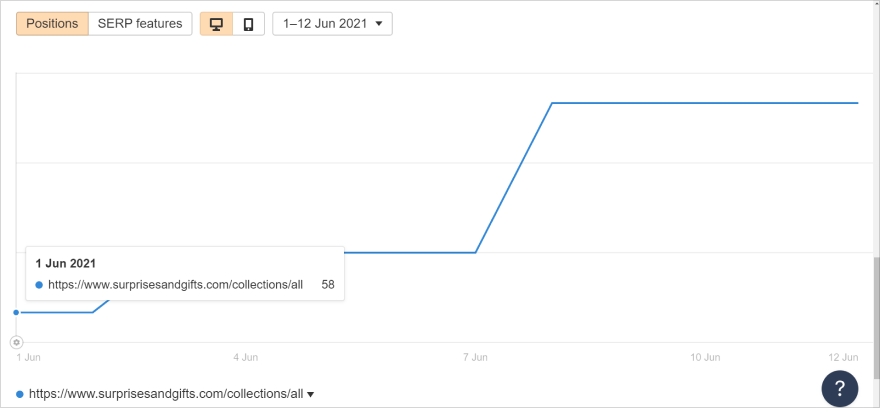 The movement wasn't much, but it did give him the confidence to publish more press releases and to more outlets consistently because he believes that's the exact key to moving up the SERP.
2.2

Going for Wider Distribution

So, he started to publish his 2nd press release to other premium outlets like Marketwatch, StreetInsider, AsiaOne, Digital Journal, and Newsmax. For this, we've also suggested that he include a backlink to his very first press release in APNews as an SEO strategy for his SERP ranking. Then, guess what? He sees more of his product mentions appearing such as Google's "Top Stories" as well as taking up the number 1 spot in Google News!
2.3

Went all in with the distribution

Gerald was tempted to know if he could possibly rank up higher. So he had his 3rd press release written, adopting a similar strategy of including a backlink to his 1st press release.

Amazingly, after the 3rd press release was published to more than 500+ other media outlets,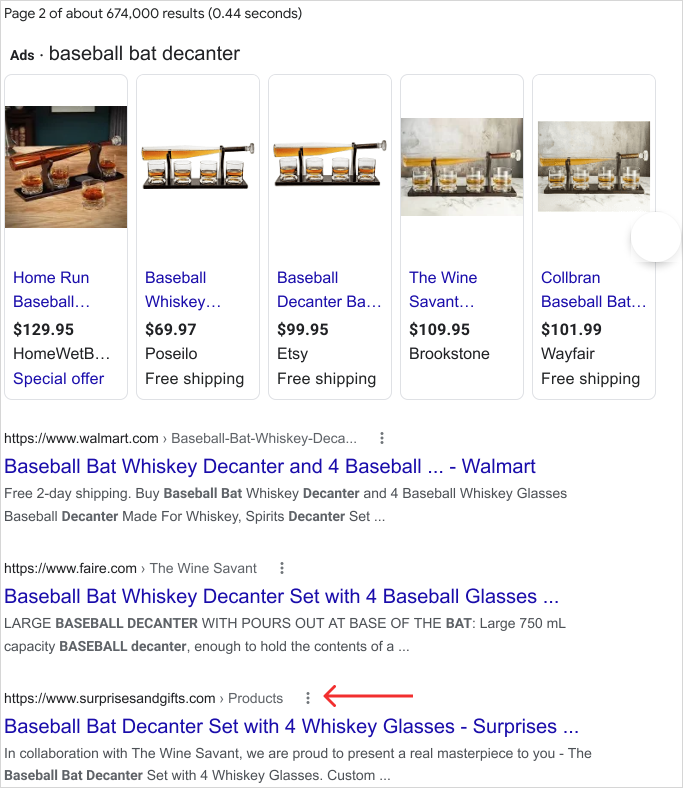 But we captured something different...something even better.
Not just for a day, but the ranking was kept in the 2nd spot for several days.
2.4

Hear it from Gerald

"You can put your complete trust in the MarketerMEDIA team. I've never really done press release marketing and was quite skeptical about spending money on it initially. But the team gave me their full assurance that I'll definitely see results after a few distributions.

And it seriously amazes me how with just 3 press releases, I was able to rank on the first page of Google - literally from the last few pages of Google; I see my product's web page appearing immediately after my search.

I'm all in this game now. I've decided to stack up a few more press releases from MarketersMEDIA Newswire for my next product.

I mean, it's not just their outstandingly large number of high authority media sites that attracts me, but their customer support is just as excellent as well.

They understand my concerns and would detail to you how press releases help you in terms of brand visibility and SEO as well."
MarketersMEDIA Newswire's Unique Brand Contribution to Gerald's Success:
Premium distribution to APNews, Digital Journal, StreetInsider, MarketWatch, Newsmax, AsiaOne, and more.
One of the most extensive distribution lists in the market with 500+ media outlets.
Press releases are published on branded US sites such as ABC, CBS, FOX, NBC, and more.
Press release submitted processed in 24 hours.
Email and editorial support in 12 hours.
Ready To Publish Your Press Release With MarketersMEDIA Newswire?
Submit Yours Now