How to get into Google News (and stay there)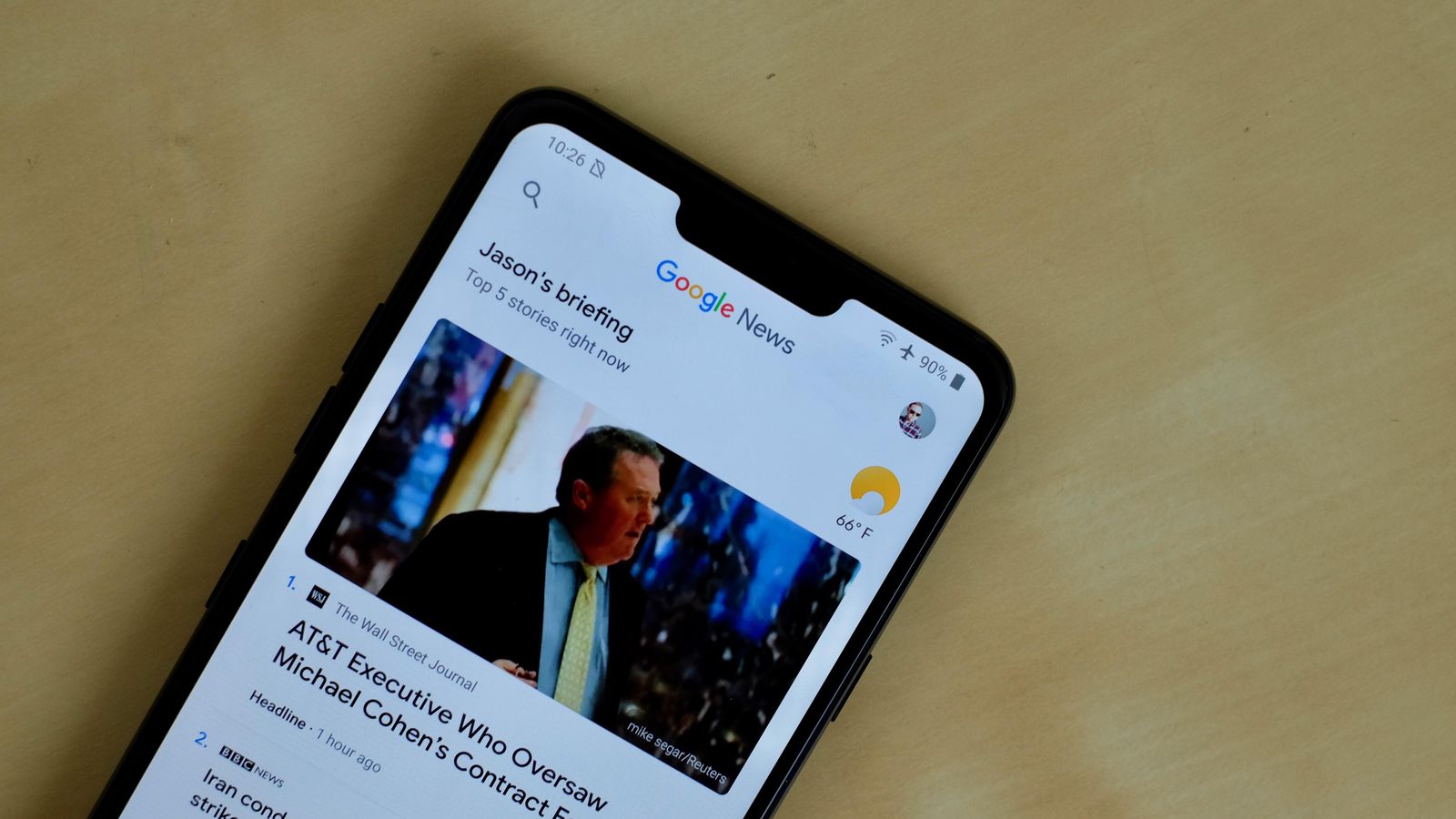 Thinking about how to get into Google News?
You are looking at the right place. According to the Atlantic, Google News presents publishers with 100,000 business opportunities every minute.
That can amount up to one billion unique users every week who are looking for articles that are algorithmically harvested from finite news sources, and it's time you get some of that traffic.
But getting listed in Google News is definitely not automatic, it's going to take extra effort but it will be worth it. Here are three ways you can get into Google News.
1. Submit your website for Google News inclusion
This means that your website will be enlisted as one of Google News sources, and all articles published on your website will have a chance to pop up when people are searching for news.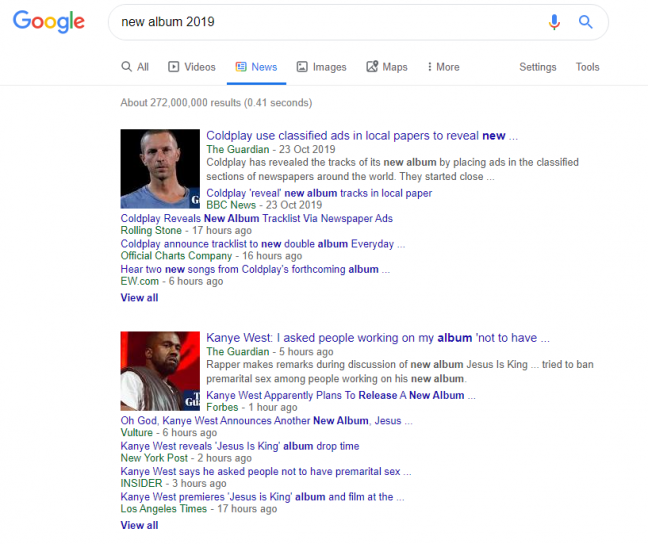 For example, a search for a "new album in 2019" will show results by The Guardian and BBC News.
These sites are all enlisted on Google News so any content or publication on their website will most likely pop up for any relevant searches.
And that's what it means to be included in Google News.
But before you try submitting your website for Google News approval, it's important that you get everything right first.
Because in our case, we have tried submitting two different sites to Google News before and guess what happened.
We ended with one website successfully listed on Google News on our first try, and the other, well it's our 5th try and counting.
For Google News, first impression matters and once you are rejected the chances get slimmer.
So, take your time to read this complete roadmap to becoming a Google News provider, or if you are looking to just get a specific content on Google News, you can skip this and look into the next few steps.
Become a Google News provider means you have to have a dedicated news website.
When you submit to be included in Google News, there'd be a team of Googlers who will be manually reviewing your website to determine if you are worthy of being in the news index.
The question is what are these Googler's looking for on your website?
First, your website has to be a dedicated news website.
By dedicated, this means your websites shouldn't be a commercial website that happens to have a news or blog section. Google doesn't really like that.
The website should be a dedicated news or blog website, whose sole purpose is to provide news and content on specific topics and niches.
As mentioned, this is a manually curated index. So here are a few tips you want to keep in mind when Google looks at your website and review it.
It's best if you can tick all the boxes and make sure you have a trustworthy, genuine news website.
Google News Content Guidelines
a. Multiple authors
Having multiple authors contribute to your website will make highly valuable, as this shows that the content is managed and edited by a group of people.
Also, a note is to make sure, that your author's bio is clear and shows that the author is a real, genuine person. Credentials and authority is a plus as an author with high authority and influence can help an article rank on Google News
One thing you can do is to include your author's LinkedIn or Twitter profile as this will create a strong trust signal.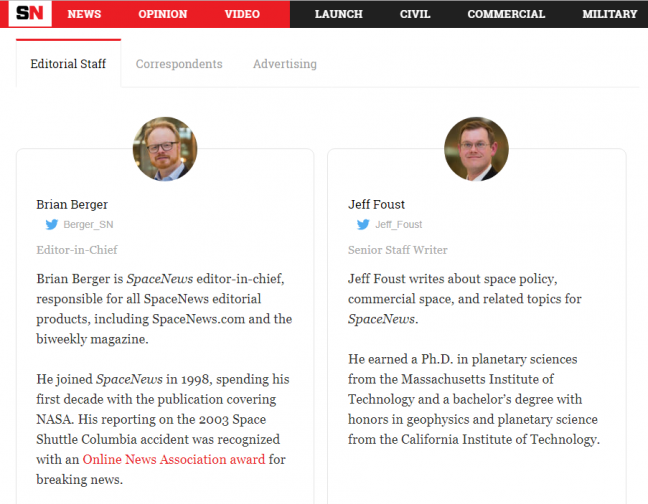 b. Daily updates
While having daily updates is ideal, it is not a necessary criterion. Still, it is best to maintain a constant frequency of your post weekly.
You can have some sort of syndicated content on your website, like from RSS feeds, or from authority sites like AP or Reuters, but the majority of your content should be unique and informational content. Never rely too much on syndicated articles to fill your website.
c. Mostly unique content
Keep your content unique. Do not spin articles or news. A general rule of thumb you can ask yourself if your content providing value or insight to readers. Can it be found elsewhere?
Generally speaking, while you can also syndicate your content, it is at the best recommendation to have at least 70% of your content as unique publications and only a maximum of 30% being syndicated content from external sources.
If your website aggregates content from multiple sources, it is also important that you distinguish between this content and your Google News content.
According to a Google statement, "in order to be indexed on Google News, content must-have elements of original reporting and not just the repurposing of quotes and statistics."
d. Specialized niche/ topic
There are plenty of news sites out there that are general news trying to cover everything, and honestly, Google News doesn't really need many of those anymore.
What Google is interested in now is more about specialized niches that are lacking in the news department. It will be especially helpful if you can provide in-depth or unique reporting on those specific industries or topics.
So if you are just starting your Google News efforts, you can choose to have a very niche topic or niche industry that you cover with your news as this does tend to improve your chances of getting into that News Index and getting into the top stories of carousel traffic.
e. Proper readability
Journalism, as a rule, is held to higher standards of grammar and spelling.
This is especially important since the Google News reviewer is human, ensures that your content is easily readable and passes the basic grammar before submitting to Google News.
Technical Site Specifications for Google News
Many of the technical considerations for ranking on Google News is similar to ranking on Google search, and this includes things like: Mobile-responsiveness, use of Google AMP, and fast page load.
That's just the basic requirement, here are some additional insights to more specific technical requirements.
a. Have static, unique URLs
Google wants your articles and your section pages to have static, unique URLs so that your article will always be on the same URL and Google can always crawl it or recrawl it on that URL.
This means no redirects or other things, and if you have content with dynamically generated URLs, this also does not tend to work with Google News very well.
So keep in mind and make sure that your content, both your articles and your static section pages are on fixed URLs that do not change over time.
It is also a bonus to organize your content under a clear descriptive subcategory heading like /news/ on your website.
b. Have your content in plain HTML
Another note to take is that it also helps to have all your content in plain HTML.
When Google News indexes your content, it's all about speed. It wants an article to index as fast as possible. So any content that involves the client-side like Javascript or another sort of scripting language tends to not work for Google News.
Because unlike Google which has a two-stage indexing process involving the complete rendering of the page, Google News only uses the first stage of indexing based purely on the HTML source code.
So keep your Javascript to a minimum and make sure that the content of your articles is present in the HTML source code and does not require any JavaScript to be seen.
c. Make sure your code is clean
It also helps to have clean code. By clean code, I am referring to the article content in the HTML source code that should be one continuous block code from the headline all the way to the end.
That tends to result in the best and most efficient indexing in Google News, because there are many websites outs there that tend to put things in the middle of the article code, like related articles or video carousels, photo galleries, and this can really mess up how Google News indexes the content.
So having clean code and making sure the article code is in one continuous block of easily HTML code is the best offer you can have for Google News.
d. Have a news-specific XML sitemap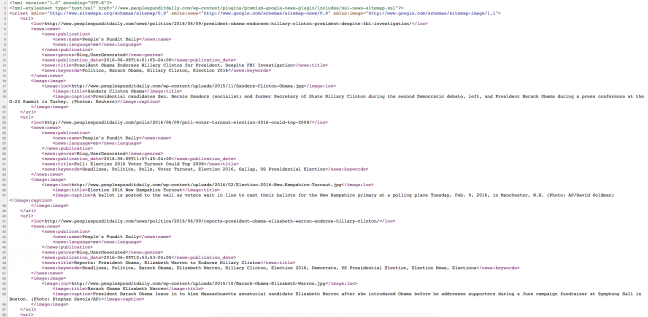 While not necessarily a mandatory technical consideration, creating and having a news-specific XML sitemap that lists articles you have published in the last 48 hours can help Google News when they crawl your website.
Highlight the areas of your website that will be housing the news content.
e. Markup articles with News Article structured data
Another important addition is to mark up your articles with news articles structured data.
It can be article structured data or even more specific structured data segments that Google is introducing, like news article analysis and news article opinion for specific types of articles.
But article or news article markup on your article pages is pretty much mandatory. I see your likelihood of getting into the top stories carousel much improved if you have that markup implemented on your article pages.
For more details on the requirement for Google News, you can read it here at their support page.
Unwritten rule: FIRST IMPRESSION MATTERS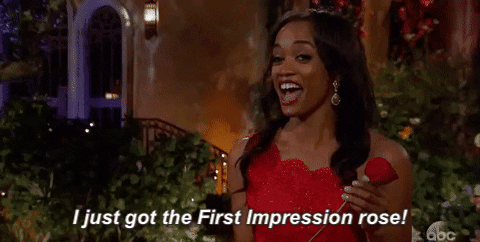 Think you are ready for Google News Submission?
Always remember to make sure everything is prim and proper before you submit cause first impression matters.
If you have a record of being rejected before, this is not going to play into your favors for listing on Google News the next time.
Ok, and that's all about getting your website into Google News. But even so, there's no guarantee that Google will index you, so here are other methods.
2. Guest Post on a Google News Source Website
If you are just looking to build authority or public relations, there are thousands of websites from online newspapers, magazines, and niche news sites that are already on Google News sources.
All you have to do now is reach out to one of them and offer a guest post proposition to get included in Google News.
One site we recommend approaching is Forbes.
3. Use a Google News approved press release service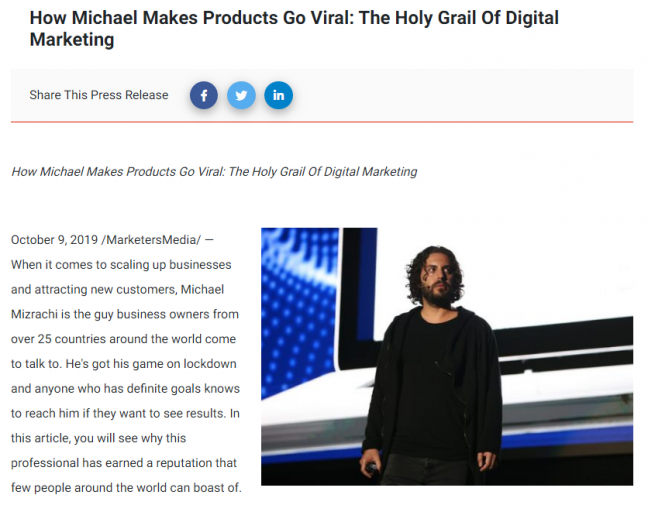 The easiest way to get into Google News out of the three methods just might be submitting a press release into Google News.
Like guest posting, it's a good strategy if all you are looking to build is a personal reputation or public relations for your firm.
Many press release services, including MarketersMEDIA, are Google News sources specifically for press releases.
So all you have to do is write a press release about your company and submit it in. If you are out of ideas on news angle - here's a list of 63 creative press release ideas ready for you to use.
Check the List and Get onto GNews now
So that, in a nutshell, is how you can get your content or website into Google News.
It may be a little difficult, but if you check all those boxes, it will more likely let that Googler reviewing your site will press that Approve button.
Good luck!
What are your best tips for ranking on Google News? Is there anything we missed? Share your thoughts down at the comment section down below.