How to Use In-House PR for Reputation Management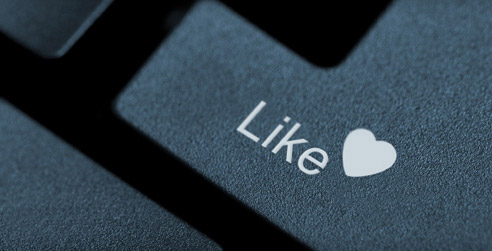 Do you know how often your product is mentioned on Twitter or Facebook? When you do an internet search on your brand, do you see results close to the top of the results? Do you have a Social Media presence? If you do, is it current? Are there photos of your CEO at the Charity Run she participated in? Have there been negative reviews online that your company hasn't responded to?
Each of the described situations screams for a proactive In-House Public Relations team to address them. As information explodes and input is instantly published and seldom vetted, diligence is mandatory.
Here are some tips on Reputation Management that can be implemented in-house to get the most positive information to the public on multiple platforms. Further, it's important that damage control is in place when that erroneous negative review or wild corporate rumor crops up.
 
Your Online Presence is an Asset Worth Protecting
When you pull up your favorite search engine and plug in your company's name, is it well placed in the results? Your company is awesome, but what good is that if you aren't easily located?
Sometimes fine-tuning the keywords associated with your site can assist in making your company easier to find. Review your keywords periodically. As your business changes, so should your complement of keywords. Everything dealing with your online presence must be reviewed frequently and kept fresh.
There are tools available to track what's being said about your company. Google Analytics or iWebTools are options to consider, and there are many other third party products available. (The author is familiar with the two mentioned; this is not an endorsement.) These programs monitor the traffic to your site, let you know the source of the hit and capture many other useful statistics beyond the scope of this article. It's enough to know that these trackers will let you know who is checking you out and where they heard about you; very valuable information.
Is your online Media Room current? How often have you gone to a website only to find it stale, with outdated information? The odds that you'll go back to that site are negligible. It's almost better to have no website than one that isn't kept up-to-date. Many small businesses tend to view updating their sites as an afterthought. This is so wrong! Your page is your face to the world. Make sure it says what you want it to say, well, at all times.
Consider having your In-House PR team set up a social media newsroom (SMN) for your company. This is a second generation of the typical web page that carries company news. The SMN integrates your entire web presence into one space. Your social media feeds, blogs, announcements, images, audio and video clips are all available.
The SMN is designed to engage all of your company's stakeholders. It's a one-stop shop for journalists, customers, partners, community allies, and prospective employees. While you may need to outsource SMN set-up, the rewards will definitely be worth the investment.
 
It's Not Just About Text Anymore
Yes, the traditional Press Release still has a role. But if you haven't engaged the public through YouTube, Facebook and Twitter, you're missing out on vast resources for getting promoting and preserving your company's reputation. Though you'll be paying your in-house folks to produce these pieces, posting them is free. Free is good.
 
Sometimes it's Ugly
Your company is a great corporate citizen. However, it's inevitable that one of the public, online forums you've so carefully crafted will garner a scathing review or perhaps a piece of malicious gossip that could affect sales. What do you do?
Respond rapidly, and graciously. Ensure that your in-house team is monitoring comments so that you catch a nasty post quickly. Resist the temptation to lash out. It is suggested that before replying at least three parties review the proposed rebuttal. Don't let your frustration hit the internet.
Lastly, with your new SNR you have all the tools to get more positive and affirming info out there to your viewers. For every bad comment, post three to four positive items about your company. That way, the balance will always be in your favor.