Anyone who wants to polish, seal and protect metal surfaces can benefit from the new advanced formula offered by SheenGenie.com.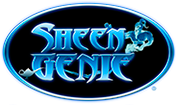 Franklin, TN, United States of America - October 16, 2015 /MarketersMedia/ — Metals are exposed to oxygen and moisture through the air and can begin to oxidize quickly. This oxidation can cause rust or a greenish tinge on most metals. Over time, the chemical process of oxidation completely degrades the metal. Experts agree, it's essential to protect metal to prevent this.
Sheen Genie has been a leader in the metal polishing industry for over ten years and has developed a metal polish that will help seal and protect the surface of metals. Their original formula has been thoroughly tested to ensure it polishes, seals and protects metal, and will last for over six months. The company has recently improved their well-known formula further.
Derek Miller, the spokesperson for Sheen Genie, talks about the new formula they have created. "We started with an industrial metal polish for the automotive detailing industry, but quickly moved on to allow everyone to purchase the product because so many shops were talking about it. Now, we've further improved the formula everyone loves and are ready to show them how well it works."
Sheen Genie's new formula works as Aluminum Polish, Chrome Polish, and polish for other types of metals. According to their website, it can be used on stainless steel appliances, pots and pans, metal vases, picture frames, faucets and more. The company invites people to let them know how the polish is being used in their home or office.
The new formula consists of over 30 technologically specialized ingredients. It's a special high gloss cleaner and polisher formulated to ensure it will last long and be more durable than other metal polishes. Sheen Genie states that a single application of the cleaner and polish followed by the sealer and repellent will keep metal looking like-new for more than six months.
Those who utilized the other formula enjoyed being able to simply wash the polish on and off. The company states the new formula is just as easy to use because it doesn't contain wax, petroleum, oils or other toxic ingredients other brands use that can be difficult to apply.
"We are excited about having people try the latest formula," Miller adds. "We've done extensive testing to ensure it's better, faster, and easier than any other polish on the market. Hands down, it's the Best Metal Polish available." He invites both those who have tried the older formula and those who have been frustrated with the metal polish from other brands to try this one and see the difference.
About Sheen Genie:
Sheen Genie started creating metal polish for the automotive industry more than ten years ago and has expanded to sell to any consumer who wants to purchase the best polish in the industry. The company has been working to create this new metal polish formula to ensure that it can polish, seal and protect any metal. Sheen Genie thoroughly tests all of their products to ensure they are going to work before releasing them and is confident that this new polish is the best available.
Contact Info:
Name: Derek Miller
Organization: Sheen Genie
Phone: (615) 403-0477
Website: http://www.sheengenie.com/
Source URL: https://marketersmedia.com/sheen-genie-announces-an-improved-formula-for-their-all-metal-polish-and-cleaner/94183
Source: MarketersMedia
Release ID: 94183