The Florida-based Scott Cooper Miami Scholarship challenges students with thought-provoking and controversial essay ideas.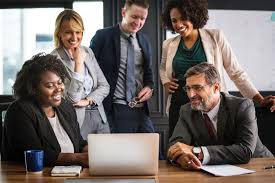 Miami, United States - March 4, 2020 /MarketersMedia/ — The Scott Cooper Miami Project is pleased to announce a new scholarship award recipient. The scholarship application required each student to submit an essay on one of three topics: 1) What Can Each Of Us Do To Stop Global Warming?; 2) Do You Believe Jeffrey Epstein Really Commit Suicide?; or 3) Who Do You Support For President And Why?
"Many students wrote thought-provoking and interesting essays. We would like to thank each and every student for their application, but there can only be one winner." said Scott Cooper, "The winning essay was not only well-written, but it was practical, straightforward, and made a convincing argument that one person can make a difference in the fight to stop climate change."
NEW SCHOLARSHIP WINNER ANNOUNCED
The award was granted to Avner Yeshurun of Miami, Florida. Avner currently attends the Herbert School of Business at the University of Miami. "I am very honored and grateful to accept the Scott Cooper Miami Scholarship." said Avner, "Thank you so much for contributing to my education! This has taken me one very important step closer to making my dreams a reality. I am forever indebted."
Avner's essay was titled "Small Steps to Stop Climate Change " and can be read on the Scott Cooper Miami Scholarship website.
The Scott Cooper Miami Scholarship is unique in the sense that it requires students to write essays that are thought-provoking and controversial. The scholarship committee is looking to award creative thinkers. It does not base its awards on GPA or the student's prior academic achievements.
Applicants to the Scott Cooper Miami Scholarship are required to be entering or enrolled in a post-secondary program including Business, Business Management, Marketing, Communications, Journalism, Healthcare, Education or Fitness.
NEW SCHOLARSHIP OPPORTUNITY
The Scott Cooper Florida-based Miami Scholarship has announced its newest scholarship opportunity. Students are required to submit an essay on one of three topics.
(1) What is Your Favorite Movie and Why?
(2) Can Bernie Sanders Defeat President Trump in a National Election?
(3) How Has China Handled the Coronavirus Outbreak?
Applications are due by March 15, 2020. The winner will be announced on April 1, 2020.
ABOUT THE SCOTT COOPER MIAMI SCHOLARSHIP
The Scott Cooper Miami Scholarship is an arm of the Scott Cooper Miami Project, also known as Scott Cooper Miami. It is a private research organization that provides an investigative reporting platform and develops solutions to public policy challenges and focuses on "forgotten communities" throughout the world with the goal of making them safer and more secure, healthier and more prosperous. The Scott Cooper Miami Project is nonprofit and nonpartisan and committed to the public interest. The organization was originally based in Miami, Florida but has since relocated to Istanbul, Turkey.
To apply for The Scott Cooper Miami Scholarship, please visit our website.
Contact Info:
Name: Scott Cooper Miami Scholarship
Email: Send Email
Organization: Scott Cooper Miami Project
Website: https://scottcoopermiamischolarships.com
Video URL: https://www.youtube.com/watch?v=HLbxJTZKaoQ
Source URL: https://marketersmedia.com/scott-cooper-miami-project-announces-new-scholarship-winner/88948443
Source: MarketersMedia
Release ID: 88948443