This report helps to analyze competitive developments such as joint ventures, strategic alliances, mergers and acquisitions, new product developments, and research in the Riot control equipment Market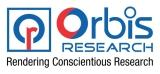 October 3, 2017 /MarketersMedia/ — The global market for Riot control equipment is poised to touch $5.46 billion by 2020 from $4.17 billion in 2015, at a comparative CAGR of 5.4% over the forecasted period.
Get Sample Pages @ http://www.orbisresearch.com/contacts/request-sample/224072
Riots, protests and demonstrations are becoming extremely common all over the world in the 21st century. One of the most recent and high impact examples would be the Arab Spring, which started in 2010 in Tunisia and spread out to the entire Middle East. The Arab Spring was marked by demonstrations and protests, which turned violent due to ineffective containment due to improper riot control equipment in use. Emerging markets, which in recent times have been more prone to such activities have realized the importance of having effective riot control equipments in place so as to better contain the situation. South Africa in April of witnessed violent protests and demonstrations by civilians against the foreign immigrants. This was the second such incident in South Africa on the same issue and the issue has not been laid to rest. This can trigger a further violent incident, creating the need of the South African Government to upgrade their riot control equipment.
Currently North America holds the dominant share in the Riot Control Equipment Market but growth is expected to be extremely modest going until 2020. Europe , South Africa, Middle Eastern and North African countries, Brazil and India are expected to be the drivers of the Riot Control Equipment Market and will register strong rates of growth, owing to massive increases in the homeland security budget of these countries.
Some of the important players in the Global Riot Control Equipment Market.
Blackhawk,
Alsetex,
Lamperd Less Lethal,
Lrad Corporation
Combined Systems Inc.
The market has been segmented by Product (Defensive and Offensive Equipment), End Users (Law Enforcement, Special Forces and Others) and by Region (North America, Europe, Asia Pacific, South America, Africa and Middle-East).
What the report offers :
Market analysis for the Global Riot Control Equipment Market, with region specific assessments and competition analysis on global and regional scales
Market definition along with the identification of key drivers and restraints
Identification of factors instrumental in changing the market scenarios, rising prospective opportunities, and identification of key companies that can influence this market on a global and regional scale
Extensively researched competitive landscape section with profiles of major companies along with their market shares
Identification and analysis of the macro and micro factors that affect the Riot Control Equipment Market on both global and regional scales
A comprehensive list of key market players along with the analysis of their current strategic interests and key financial information
A wide-ranging knowledge and insights about the major players in this industry and the key strategies adopted by them to sustain and grow in the studied market
Insights on the major countries in which this industry is blooming and to also identify the regions that are still untapped
* Key Points Included in Research Report :
Research Methodology
Key Findings of the Study
Executive Summary
Market Overview
1 Market Overview
2 Industry Value Chain Analysis
3 Industry Attractiveness – Porter's 5 Force Analysis
4 Latest Technologies and Trends
Market Dynamics
1 Introduction
2 Drivers
3 Restraints
4 Opportunities
Global Riot Control Equipment Market
1 Defence Budget Spending Overview
2 Technology Overview
3 Segmentation By Product
4 Segmentation by End Users
5 Segmentation By Region
Competitive Landscape
1 Introduction
2 Market Share Analysis
3 Developments of Key players
Company Profiles
1 Combined Systems Inc
2 Condor Non lethal Technologies
3 Beijing Anlong Group
4 Non Lethal Technologies
5 Taser International Inc
6 Lrad Corporation
7 The Safariland Group
8 QuarterMaster
9 Blackhawk
10 Alsetex
11 Korea Defense Industry Limited
12 Lamperd Less Lethal
13 Security Devices International
14 Rheinmetall Denel Munitions
Browse Full Report @ http://www.orbisresearch.com/reports/index/global-riot-control-equipment-market-analysis-of-impact-growth-opportunities-and-challenges-2017-2022
About Us:
Orbis Research (orbisresearch.com) is a single point aid for all your market research requirements. We have vast database of reports from the leading publishers and authors across the globe. We specialize in delivering customized reports as per the requirements of our clients. We have complete information about our publishers and hence are sure about the accuracy of the industries and verticals of their specialization. This helps our clients to map their needs and we produce the perfect required market research study for our clients.
Contact Information:
Hector Costello
Senior Manager – Client Engagements
4144N Central Expressway,
Suite 600, Dallas,
Texas – 75204, U.S.A.
Phone No.: +1 (214) 884-6817; +9164101019
Email: sales@orbisresearch.com
Contact Info:
Name: Hector Costello
Organization: Orbis Research
Website: http://www.orbisresearch.com/reports/index/global-riot-control-equipment-market-analysis-of-impact-growth-opportunities-and-challenges-2017-2022
Source URL: https://marketersmedia.com/revenues-from-riot-control-equipment-market-to-top-5-46-billion/245420
Source: MarketersMedia
Release ID: 245420