In addition to professional licenses in the states of Colorado and Pennsylvania, Jason M. Ruedy is now a licensed broker in the state of California.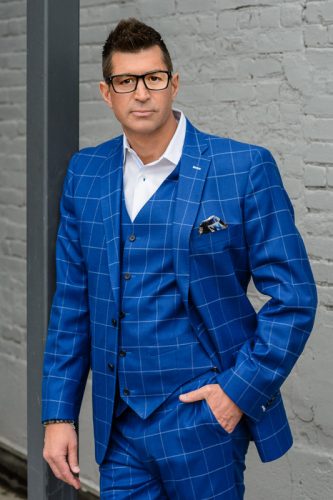 Denver, CO, USA - November 14, 2018 /MarketersMedia/ — Denver, Colorado – November 13, 2018
Mr. Jason M. Ruedy, whose home office is Colorado, recently expanded his business into a third state. He is now offering his professional services in the states of Colorado, Pennsylvania, and California.
Mr. Ruedy has more than 20 years of experience working in the state of Colorado, and his vision of expanding his business into other regions is currently underway. In March of 2016, he announced the addition of a professional license and business operations in Pennsylvania. In late 2018, he obtained another professional license and began offering brokerage services in California.
"I chose California as the third state to practice as a broker because I want to offer Californians the highest level of customer service, the lowest interest rates, and the most competitive fees possible. I offer the same exceptional service to all of my clients, no matter where they're located. Colorado is currently my home state, but eventually, my family hopes to relocate to the San Diego area," said Mr. Ruedy.
Mr. Ruedy believes that the individual attention he provides each of his clients, combined with his exceptional attention to detail, results in an unparalleled level of customer service. He works directly with each client, which means he's personally involved in every transaction. He makes himself readily available for all questions and concerns, no matter where a client is in the application process.
"I do not currently have a physical office in California, but that should not matter. I rarely meet with clients in person, even if they're down the street from me. Applications and the submission of required paperwork are done online or by mail. My experience has been that people are more concerned about obtaining the best possible mortgage with the most favorable terms rather than meeting with me face-to-face. My current system for helping clients works very well, and my clients are extremely satisfied with the results," said Mr. Ruedy.
Mr. Ruedy hopes his company becomes synonymous with the idea of low interest rates, minimal closing costs, superior customer service, and a smooth application process. Any new home buyers or those seeking a refinance in the states of Colorado, Pennsylvania, or California is encouraged to contact Mr. Ruedy directly.
About Jason M. Ruedy:
Mr. Jason M. Ruedy, also known as The Home Loan Arranger, has 20+ years of experience in the mortgage business. His company was built around the crucial principles of hard work, discipline, and determination. The Home Loan Arranger evaluates client applications quickly and efficiently and structures loans with the best possible terms. Mr. Ruedy is successful in achieving closings for clients while meeting their highest expectations. Jason M. Ruedy is ranked #2 in the state of Colorado by Scotsman Guide, which is the top leading resource for mortgage originators. He is licensed in the states of Colorado, Pennsylvania, and California.
For media inquiries, please contact Mr. Jason M. Ruedy:
The Home Loan Arranger
512 Cook St #100
Denver, CO USA
Phone: (303) 862-4742
Toll Free: (877) 938-7501
http://www.thehomeloanarranger.com/
Contact Info:
Name: JASON RUEDY
Organization: THE HOME LOAN ARRANGER
Address: 3255 S BIRCH STREET
Phone: 3038624742
Website: http://WWW.THEHOMELOANARRANGER.COM
Source URL: https://marketersmedia.com/mortgage-broker-jason-m-ruedy-announces-new-california-professional-license/441893
Source: MarketersMedia
Release ID: 441893