Latest niche market research study on "Global Loan Origination Software Market Report, History and Forecast 2013-2025, Breakdown Data by Companies, Key Regions, Types and Application" published at OrbisResearch.com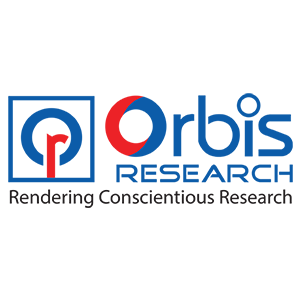 Dallas, United States - July 12, 2018 /MarketersMedia/ — This report studies the Loan Origination Software market size by players, regions, product types and end industries, history data 2013-2017 and forecast data 2018-2025; This report also studies the global market competition landscape, market drivers and trends, opportunities and challenges, risks and entry barriers, sales channels, distributors and Porter's Five Forces Analysis.
This report studies the Loan Origination Software market. Loan Origination Software manages lending tasks including origination, underwriting, closing and documentation for contract servicers, title companies, credit unions, government agencies and private lenders.
Browse the full report @ http://orbisresearch.com/reports/index/global-loan-origination-software-market-report-history-and-forecast-2013-2025-breakdown-data-by-companies-key-regions-types-and-application
Loan Origination Software is mainly used for the following applications: banks, credit unions, mortgage lenders, mortgage brokers and others. And Loan Origination Software can be segmented into two main types, such as On-demand (Cloud) and On-premise. On-demand (Cloud) type is the most-fast-growing market.
USA is the largest consumption countries of Loan Origination Software in the world in the past few years and it will keep increasing in the next few years. USA market took up about 44.06% the global market in 2017, while Europe was about 24.22%.
USA, Canada, Australia, UK, Ireland, France and Norway are now the key developers of Loan Origination Software. There are some vendors with poor quality products in China, but the Chinese market is still very small. And we estimate that China will keep a high growth rate in the next years.
In 2017, the global Loan Origination Software market size was 1980 million US$ and it is expected to reach 5210 million US$ by the end of 2025, with a CAGR of 12.9% between 2018 and 2025.
This report focuses on the global top players, covered
Ellie Mae
Calyx Software
FICS
Fiserv
Byte Software
PCLender, LLC
Mortgage Builder Software
Mortgage Cadence (Accenture)
Wipro
Tavant Tech
DH Corp
Lending QB
Black Knight
ISGN Corp
Pegasystems
Juris Technologies
SPARK
Axcess Consulting Group
Turnkey Lender
VSC
Request a sample @ http://orbisresearch.com/contacts/request-sample/2207851
Market segment by Regions/Countries, this report covers
North America
Europe
China
Rest of Asia Pacific
Central & South America
Middle East & Africa
Market segment by Type, the product can be split into
On-demand (Cloud)
On-premise
Market segment by Application, the market can be split into
Banks
Credit Unions
Mortgage Lenders & Brokers
Others
The study objectives of this report are:
To study and forecast the market size of Loan Origination Software in global market.
To analyze the global key players, SWOT analysis, value and global market share for top players.
To define, describe and forecast the market by type, end use and region.
To analyze and compare the market status and forecast among global major regions.
To analyze the global key regions market potential and advantage, opportunity and challenge, restraints and risks.
To identify significant trends and factors driving or inhibiting the market growth.
To analyze the opportunities in the market for stakeholders by identifying the high growth segments.
To strategically analyze each submarket with respect to individual growth trend and their contribution to the market
To analyze competitive developments such as expansions, agreements, new product launches, and acquisitions in the market.
Are you looking for a DISCOUNT before pyrchasing the report? If yes, contact us @ http://orbisresearch.com/contacts/discount/2207851
To strategically profile the key players and comprehensively analyze their growth strategies.
In this study, the years considered to estimate the market size of Loan Origination Software are as follows:
History Year: 2013-2017
Base Year: 2017
Estimated Year: 2018
Forecast Year 2018 to 2025
For the data information by region, company, type and application, 2017 is considered as the base year. Whenever data information was unavailable for the base year, the prior year has been considered.
Key Stakeholders
Raw material suppliers
Distributors/traders/wholesalers/suppliers
Regulatory bodies, including government agencies and NGO
Commercial research & development (R&D) institutions
Importers and exporters
Government organizations, research organizations, and consulting firms
Trade associations and industry bodies
End-use industries
Available Customizations
With the given market data, we offer customizations according to the company's specific needs. The following customization options are available for the report:
Further breakdown of Loan Origination Software market on basis of the key contributing countries.
Detailed analysis and profiling of additional market players.
Purchase a single user copy @ http://orbisresearch.com/contact/purchase/2207851
Few points from Table of Content:
Chapter One: Industry Overview of Loan Origination Software
1.1. Loan Origination Software Market Overview
1.1.1. Loan Origination Software Product Scope
1.1.2. Market Status and Outlook
1.2. Global Loan Origination Software Market Size and Analysis by Regions
1.2.1. North America
1.2.2. Europe
1.2.3. China
1.2.4. Rest of Asia Pacific
1.2.5. Central & South America
1.2.6. Middle East & Africa
1.3. Loan Origination Software Market by Type
1.3.1. On-demand (Cloud)
1.3.2. On-premise
1.4. Loan Origination Software Market by End Users/Application
1.4.1. Banks
1.4.2. Credit Unions
1.4.3. Mortgage Lenders & Brokers
1.4.4. Others
Chapter Two: Global Loan Origination Software Competition Analysis by Players
2.1. Loan Origination Software Market Size (Value) by Players (2017 and 2018)
2.2. Competitive Status and Trend
2.2.1. Market Concentration Rate
2.2.2. Product/Service Differences
2.2.3. New Entrants
2.2.4. The Technology Trends in Future
…Continued
About Us:
Orbis Research (orbisresearch.com) is a single point aid for all your market research requirements. We have vast database of reports from the leading publishers and authors across the globe. We specialize in delivering customised reports as per the requirements of our clients. We have complete information about our publishers and hence are sure about the accuracy of the industries and verticals of their specialisation. This helps our clients to map their needs and we produce the perfect required market research study for our clients.
Contact Info:
Name: Hector Costello
Organization: Orbis Research
Address: 4144N Central Expressway, Suite 600, Dallas
Phone: +1 (214) 884-6817
Website: http://orbisresearch.com/reports/index/global-loan-origination-software-market-report-history-and-forecast-2013-2025-breakdown-data-by-companies-key-regions-types-and-application
Source URL: https://marketersmedia.com/loan-origination-software-market-projected-to-grow-at-a-cagr-of-12-9-to-reach-5210-million-us-by-the-end-of-2025/376394
Source: MarketersMedia
Release ID: 376394