Keiser University is proud to recognize 14 of their 21 Seahawk athletic teams for each having achieved the NAIA Scholar-Team award by maintaining at least a 3.0 GPA for the 2018-19 academic year.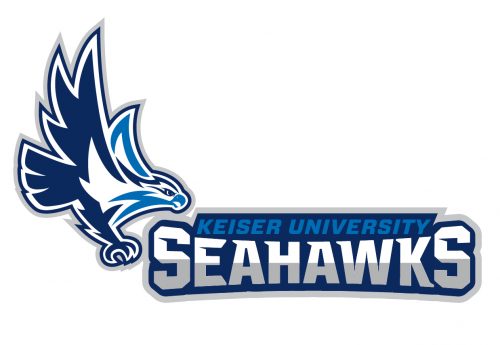 West Palm Beach, Florida, United States - July 23, 2019 /MarketersMedia/ — Keiser University Seahawk athletic teams were excited to learn that 14 of their 21 teams earned a National Association of Intercollegiate Athletics (NAIA) Scholar-Team award. The NAIA announced their annual list of teams earlier this month that had achieved the distinction for Scholar-Teams during the 2018-19 academic year. These awards are only bestowed upon NAIA athletic teams with a cumulative grade point average (GPA) of 3.0 and above.
The Seahawk women's soccer led the way for Keiser University with a team GPA of 3.62. The men's golf team earned a combined 3.53 GPA while Keiser's women's tennis team rounded out the top three with a 3.47 GPA.
"We are extremely proud of our Seahawk student-athletes for their commitment to pursuing the highest level of academic excellence, while conquering a tremendous workload in terms of practice and travel," said Arthur Keiser, Ph.D., Chancellor of Keiser University. "Keiser University student-athletes continue to serve as disciplined champions in the classroom and in competition."
The fourteen Seahawk teams included on the list are a school record for Keiser University, which had 10 teams recognized in 2017-18. This is the fourth consecutive year that the Seahawks have increased their number of teams earning NAIA Scholar-Team award. Among all NAIA schools, a total of 1,883 teams earned scholar-team distinctions, which is an increase from the 1,862 teams in the 2017-18 academic year.
During the 2018-19 academic school year, 25 Keiser University athletes were named to the NAIA Academic All-American Team, the most of any year in its existence.
The NAIA Scholar-Team award recognizes excellence in the classroom by members of NAIA teams. For a team to be considered for the NAIA Scholar-Team award, it must have a minimum 3.0 grade point average, as defined by the institution. The team grade point average includes all eligible varsity student-athletes.
For more information about the NAIA 2018-10 NAIA Scholar-Teams, visit: http://www.naia.org/ViewArticle.dbml?DB_OEM_ID=27900&ATCLID=211807149
Keiser University is a member of the NAIA's Sun Conference with 21 athletic programs. Seahawk athletic teams have won six NAIA National Championships. For more information about the Keiser University Seahawks, visit: https://kuseahawks.com/index.aspx
Keiser University Seahawk Teams Recognized:
Soccer Women's: 3.62
Golf Men's: 3.53
Tennis Women's: 3.47
Volleyball Women's: 3.45
Swimming Women's: 3.43
Golf Women's: 3.36
Basketball Women's: 3.29
Softball: 3.23
Tennis Men's: 3.22
Basketball Men's: 3.20
Baseball: 3.19
Lacrosse Women's: 3.10
Swimming Men's: 3.02
Soccer Men's: 3.01
About Keiser University
Keiser University is a private, not-for-profit university, serving nearly 20,000 students and employing 3,800 faculty and staff members. Co-founded in 1977 by Chancellor Arthur Keiser, Ph.D., and Evelyn Keiser, the university currently offers more than 100 degrees at 21 Florida campuses, as well as online and at two international sites. Keiser University is accredited by the Southern Association of Colleges and Schools Commission on Colleges as a level VI institution to award certificates and degrees at the associate, baccalaureate, masters, specialist, and doctoral levels. For additional information regarding Keiser University, visit www.keiseruniversity.edu.
Contact Info:
Name: Jeff LaLiberte
Email: Send Email
Organization: Keiser University
Address: 2600 North Military Trail, West Palm Beach, FL 33409
Phone: (954) 821-3986
Website: http://www.KeiserUniversity.edu
Video URL: https://youtu.be/cK6DPTkohfs
Source URL: https://marketersmedia.com/keiser-university-sets-record-with-14-seahawk-athletic-teams-earning-naia-scholar-team-awards/88899851
Source: MarketersMedia
Release ID: 88899851