America's premier motorcycle builder, Harley-Davidson, increased its commitment to the future of the electric motorcycle industry by making an equity investment with up-and-coming Alta Motors headquartered in Brisbane, California.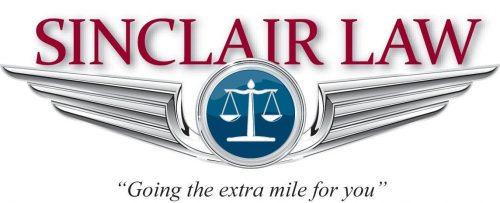 Melbourne, United States - March 13, 2018 /MarketersMedia/ — For most Americans, the name Harley-Davidson is synonymous with big, loud, powerful motorcycles ridden by burly, leather-clad men. That image may soon be changing. While the company is quick to stress that it in no way intends to desert the ubiquitous V-Twin gasoline engine that has brought it such fame, it seems to see eco-friendly electric bikes playing a major role in the company's future.
In 2014, HD unveiled its then-concept electric motorcycle, the "LiveWire," and sent it on a limited tour of its top U.S. and European dealers. At the time, the company made it very clear that the bike was not intended as a prototype for any future production runs. While the bike received high marks for its performance and handling, there was some concern voiced that the "LiveWire" had a very limited range and was very "unHarleyish" in appearance.
Then, in late February 2017, Harley-Davidson president and CEO Matt Levatich shocked the riding world when he announced that an electric motorcycle "is an active project we're preparing to bring to market in 18 months." Previously, the best estimates from the company, as voiced by the company's senior vice president of global demand, had been a 2021 target for prototype development.
Now, Levatich has announced that it hopes to have one ready for dealers' showrooms in time for the release of the 2019 model year. No official name has been released for this new bike. However, it has been learned that Harley-Davidson has recently filed the necessary papers to have the name "H-D Revelation" trademarked.
There is speculation that the continuously accelerating timetable for the introduction has been fueled by this week's announcement that HD has "made an equity investment in Alta Motors and that the two companies will collaborate on electric motorcycle technology and new product development."
Alta — currently located in Brisbane, California — is a relatively new manufacturer that has recently begun to create a quite a name for itself. The company's current specialty is the production of off-road motorcycles intended to race against contemporary 250cc bikes. The company has found a great deal of success on the race course, and this has led to a very sharp growth curve. A perusal of its social media sites reveals that the company is growing at an extraordinary rate, with new dealerships being added as frequently as twice a week.
Harley-Davidson is the undisputed king of motorcycle sales in the United States. In recent years, though, it has seen both its profits and market share taking a downward turn. It is generally believed that this is due to a reduced interest in motorcycles. The company is hoping that more people can be drawn to riding with electrics. They are much easier to learn to ride due to the lack of gearboxes and clutches. They require little to no maintenance and are generally perceived as being eco-friendly along the lines of Tesla automobiles.
Florida attorney and motorcycle enthusiast Brad Sinclair had this to say: "It sounds like a marriage made in heaven. On one side of the aisle, you have Harley-Davidson, an old company with unparalleled market recognition. On the other, you have Alta, a young company set to take the world by storm with its proven technological skills. I may have to up my investments in both companies."
Contact Info:
Name: Scot Small
Organization: Sinclair Law
Address: 5465 N. Highway 1 Melbourne, FL 32940
Phone: 1888-722-1974
Website: https://www.sinclairlaw.com
Source URL: https://marketersmedia.com/florida-personal-injury-attorney-weighs-in-on-hds-investment-in-alta/313696
Source: MarketersMedia
Release ID: 313696