Ryan Shaw, creator of proven FB Ads Formula that generates real revenues for businesses has been honored for his work in helping startups, entrepreneurs, business owners and Internet businesses turn their presence on Facebook into profit.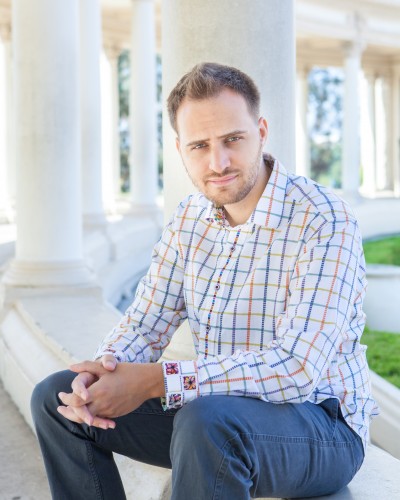 San Diego,, United States - - June 17, 2014 /MarketersMedia/ — Shaw teaches Facebook advertising strategies but also helps real companies build out their businesses for long-term success with both their sales funnels and their business strategies. Social media platforms including Facebook have proven frustrating for many entrepreneurs and business owners. The common complaint is that they are time consuming and often don't yield a good return on investment.
The casual style of Facebook leaves some businesses mistakenly assuming they don't need a specific strategy; some simply post amusing pictures and random special offers. Companies that are successful on the platform employ a strategy, an actionable plan, tools and/or employ a Facebook consultant to insure they are able to profit from their efforts on the Facebook platform.
Another mistake companies make with Facebook is in thinking bigger is better. While large numbers of like and followers are great, the more important factor is having true engagement and involvement, and having it with their true prospects and customers.
As an advertising medium, when done properly, Facebook has excellent capabilities to reach ideal prospects. There are a variety of ways to advertise on Facebook, and the targeting capabilities include customer interests, geographic segments, age groups and more; this offers great ability and precision to zero in on very specific customer profiles. The targeting also allows companies to custom tailor unique offers to each and every one of their prospect segments.
"Facebook Advertising is currently the best effective and fun way to grow your business online," stated Ryan Shaw, CEO of iDevelop
Top Recommended Expert is an international organization that recognizes excellence in business. Honorees are profiled on the website www.TopRecommendedExpert.com. Companies and experts may be nominated by their peers, or may submit themselves for consideration.
Ryan Shaw, CEO of iDevelop, is based out of San Diego, California. He specializes in helping startups, businesses, and entrepreneurs understand and set up their own Facebook ads, sales funnels, and business systems for long-term success and growth. He has been in business for 7 years and has helped over 2,700 businesses reach higher levels and make more money than ever before. His company operates the following brands iDevelop, Rhino Web Consulting, Ryan Shaw, and FB Ads Formula.
Contact Info:
Name: Ryan Shaw
Organization: iDevelop
Phone: 860-309-5330
Source URL: https://marketersmedia.com/facebook-advertising-expert-ryan-shaw-recognized-by-top-recommended-expert/51674
For more information, please visit http://ryanshaw.me
Source: MarketersMedia
Release ID: 51674