Recent Newsletter From Laurel, MD Area Dentist Discusses How Anyone Can Have Beautiful Teeth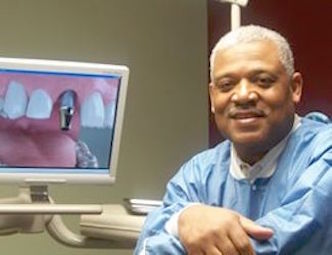 Laurel, Maryland, United States - July 22, 2017 /MarketersMedia/ — In a recent newsletter release, Garland K. Davis, DDS goes over how anyone can have beautiful teeth and the new advances in cosmetic dentistry that are making that possible.
In the newsletter Dr. Davis discusses the incredible number of ways that patients may achieve the smile they've always wanted, and that any imperfection one may have has solutions to counter them. These cosmetic dentistry solutions are getting more-simple, and better at resolving the issues than ever before, he goes on to say.
With technology in medicine generally getting more advanced, finer, simpler, and less invasive, so too are the cosmetic solutions to aesthetic issues, with the teeth, and more broadly, the body. Dr. Garland Davis illuminates some of these advancements that, he says, can "transform someone's smile." One such advancement is the unique brand of porcelain veneers, called Lumineers, that bond directly to your original teeth, with no drilling or shots needed. Traditional dental veneers require the grinding down of healthy tooth enamel before they can be applied, Lumineers do not. They are used for a wide range of cosmetic issues. These Lumineers can be used to cover discolored teeth, cracked and chipped teeth, as well as even going so far as to close gaps in your smile.
Dr. Davis is currently offering a free "Lumineer Test Drive", wherein he will consult with you regarding the cosmetic issue/s that you would like fixed, and after, will use special materials to apply temporary veneers to your teeth. This will allow you to see the results that can be achieved using these Lumineers, without going through the entire procedure first.
Garland K. Davis, D.D.S., Family Dentistry also offers a permanent solution to missing teeth in the mouth, using dental implants (a natural-looking tooth replacement fastened to the jaw). With new and improved implant technology, these replacement teeth look, act, and feel like any of your other natural teeth, with no special maintenance as would be required with dental bridges and dentures.
The alignment of teeth is another import aspect for many of those seeking cosmetic dentistry work. Invisalign is a relatively new method of tooth alignment treatment that is offered through Dr. Davis' dental practice. Invisalign uses clear tooth aligners that are changed throughout the course of the treatment. These aligners gradually move the teeth over time. They are removable and have no metal parts like the traditional braces of times passed. The result of the treatment is just as stark and rewarding, aesthetically, as the traditional braces, but is nearly invisible during treatment.
Dr. Davis has been performing cosmetic dentistry procedures since he began practicing in 1982, and has seen the progress made in technology surrounding the subject. He has this to say about what he's witnessed over the years:
"One of the best things about my job is seeing people enjoy life more after receiving dental care - particularly when cosmetic dentistry transforms someone's smile.
https://youtu.be/Qomj_nlAfBg
Some patients come to me embarrassed by chipped or worn-down teeth; others want to address stains or discoloration. When I explain how quickly I can give them a beautiful smile with dental veneers, it can be hard to believe. But, then they see the results and are amazed.
When the procedure is complete, patients can't believe the change...Best of all for me, though, they start to enjoy smiling and laughing more - sometimes after years of hiding their smiles. Seeing someone open up like that really makes me happy."
Dr. Davis' practice can be found at 8730 Cherry Lane, Suite 6 in Laurel Maryland, and he is currently offering a special for new patients. Their office can be reached at (301) 490-2900.
About Garland K. Davis, DDS
Dr. Garland K. Davis is a 1982 graduate of the University Of Maryland School Of Dentistry and is a native Baltimorean. He attended the University of Maryland for undergraduate studies and post-graduate studies.
Contact Info:
Name: Garland K. Davis, DDS
Organization: Garland K. Davis, DDS
Address: 8730 Cherry Ln #6, Laurel, MD 20707
Phone: (301) 490-2900
Video URL: https://youtu.be/Qomj_nlAfBg
Source URL: https://marketersmedia.com/dr-garland-davis-releases-newsletter-focused-on-the-magic-of-cosmetic-dentistry/220106
For more information, please visit https://www.garlanddavisdds.com/
Source: MarketersMedia
Release ID: 220106