Already-leading company adds new tools, processes to better serve customers.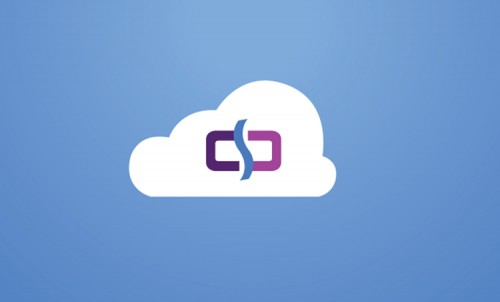 Santa Fe, New Mexico,, United States of America - - June 6, 2014 /MarketersMedia/ — Full-service digital design and development agency Coded Sky Design announced the expansion of its mobile application creation capabilities. The Santa Fe-based company provides all of the services its customers need to enact comprehensive digital strategies, ranging from graphic design to layered security services. Its enhanced mobile app development offerings will ensure that its clients can take the greatest possible advantage of this important option.
"Alone among the digital agencies in beautiful Santa Fe," company representative Tomas Condit said, "we at Coded Sky Design can provide top-quality services of any sort that might be needed. That puts us in a great position to guide our clients through every stage of developing and deploying effective digital initiatives." Established in 2013, the agency draws on the extensive and varied experience of its founder, a design graduate of George Mason University, as well as experts in other fields. In order to meet the demand for its services, the company is currently engaged in a search for additional staff members, a move that will further deepen several aspects of its collective expertise as well as allow it to take on more clients.
"It used to be that you could run a successful business of certain sorts with just a phone number," Condit continued, "But today, you'd need to add a high-impact website and a well-designed mobile app to that list. We have helped deliver the best possible examples of these latter two assets to a wide variety of clients across the country." Coded Sky Design's extensive offerings encompass every sort of service associated with brand enhancement and marketing in the digital realm. It is one of the most successful providers of SEO in Santa Fe, for example, with its search engine optimization services having raised the Google results rankings of a number of clients to great financial effect.
With the importance of already-ubiquitous mobile devices only growing, mobile app design is becoming a more pressing concern for many businesses. Coded Sky Design is one of the state's pioneers in this field, having created a number of extremely successful mobile applications for its clients. The company's integrated approach to design and development allows it to provide apps which combine the striking, functional interfaces with highly useful features tailored to particular businesses.
Its mobile applications might allow, for example, potential customers to call a client's business with a single touch, get immediately accessible, real-time directions, or view interactive walk-throughs of real estate listings. Despite these high levels of design expertise and functionality, the company's offerings are economical and cost-efficient, and its recent expansion of its capabilities will result in even more attractive products of this sort.
About Coded Sky Design:
Soon after its founding, Coded Sky Design rose to become one of the most prominent and effective digital agencies in New Mexico. The company provides a full range of design, development, and security services to clients around the country and is presently expanding its staff to better meet demand for its services.
Contact Info:
Name: Tomas
Organization: Coded Sky Design
Phone: 855-464-3826
Source URL: https://marketersmedia.com/digital-agency-coded-sky-design-expands-mobile-app-development-capabilities/50633
For more information, please visit https://codedskydesign.com
Source: MarketersMedia
Release ID: 50633