Debt Relief Services launches free consultations helping thousands of people to get free of unsecured credit card debt by offering the best arbitration available, with up to 65% debt reduction.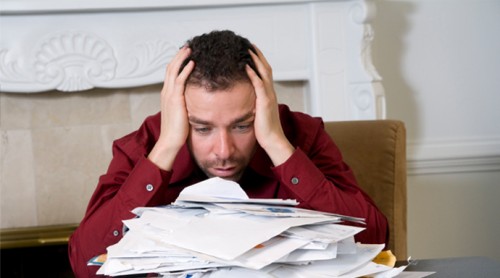 San Francisco, CA,, United States of America - - May 5, 2014 /MarketersMedia/ — Before the economic crash, it is now a consensus that personal debt got out of hand as a result of a buy now, pay later culture. This provoked huge appetites for consumerism in individuals and banks capitalized offering ever more attractive lines of credit, even to those who could not afford them. As a result, the country now sees thousands of people in crisis every year, who need to find debt relief solutions to help them cope with their own very personal credit crunch. Debt Relief Services is one of the most effective companies in the country at helping individuals get back in control. They have recently launched a free consultation service that they hope will allow them to help even more people in the coming year.
The company can ensure that as part of a repayment agreement, individuals can see up to 65% of the total amount of their debt forgiven, making for a drastically lower repayment plan which can be set flexibly to take between six months and three years, ensuring people can become debt free at a monthly payment they can afford to pay.
The company specializes in credit card debt relief, and offers credit monitoring services for those that successfully repay their debt to ensure they do not get trapped in a debt spiral once again, offering long term rehabilitation.
A spokesperson for Debt Relief Services explained, "We are committed to changing the debt culture in this country on a case by case basis, not only helping individuals to bring their debt under control but keep it controlled as well, re-educating people to budget more efficiently, increase savings to become debt free & invest conservative safe investments. Our skilled customer service team is on hand to handle initial inquiries and connect individuals to the right certified debt relief specialist for their circumstances."
About Debt Relief Services:
Debt Relief Services offer the most comprehensive financial debt solutions in America today. Helping thousands of clients get out of debt every year, they can help people become debt free in as little as 6 months to 3 years, scaled to fit each client's own terms. In business for over ten years, they have settled tens of millions of dollars of unsecured credit card debts.
Contact Info:
Name: Joe Bragg
Email: Send Email
Organization: Brandoutreach
Phone: (415) 632 1664
Website: http://debtreliefconsumer.com/
Source URL: https://marketersmedia.com/debt-relief-services-launches-free-consultations-to-reduce-debt-burden-by-up-to-65/42948
Source: MarketersMedia
Release ID: 42948