Urban Noon's recently launched cotton mesh produce bags are the perfect choice for eco-conscious individuals following a zero-waste lifestyle. Made using GOTS-certified organic cotton, these bags come in sets comprising seven pieces.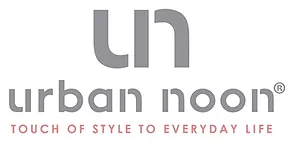 Seattle, WA, USA - November 12, 2019 —
Urban Noon, an ethical producer of products for the home, believes that its recently launched cotton mesh produce bags promise to be an eco-friendly alternative to disposable plastic bags. The company says that organic cotton bags can be used for a long time, minimizing the amount of domestic waste created because of single-use plastic. Each set of the product contains seven bags in four sizes. Equipped with a cotton drawstring with a wooden bead, these bags can be used to carry a variety of items.
"Plastic bags are mostly made of non-sustainable materials. Their production has a big carbon footprint and pollutes the soil and water. Plastic never disappears; it breaks apart into small pieces that pollute the ocean and land. These micro-beads have a direct impact on our health as they enter the food chain," said a spokesperson from Urban Noon.
The company says that one of the simplest first steps toward an eco-friendlier lifestyle is to start using cotton produce bags. The fact that they are reusable and made from biodegradable material makes them a much better option than plastic bags. According to Urban Noon, the bags are easy to wash and use less water, energy and oil. Organic cotton is also a greener and non-toxic choice as this cotton is grown without any pesticides and is much better for local populations and cultivated land quality.
According to the brand, its reusable cotton produce bags are manufactured using GOTS-certified organic cotton. The Global Organic Textile Standard (GOTS) is the worldwide leading textile processing standard for organic fibers, including ecological and social criteria, backed up by independent certification of the entire textile supply chain. The standard covers the processing, manufacturing, packaging, labeling, trading and distribution of all textiles made from at least 70% certified-organic natural fibers.
Urban Noon is a family-owned business dedicated to creating sustainable products that help the environment without compromising on quality, design, or user comfort. The brand says that it has several products that are selling successfully on Amazon.
Those interested in learning more about Urban Noon's reusable cotton produce bags should visit the company's official website or Amazon storefront.
###
Twitter: https://twitter.com/@urbannoon
Facebook: https://www.facebook.com/urbannoon
About Us: We're thrilled to welcome you into the Urban Noon community.
We are a family business aspiring to spice up your culinary creations with quality, comfort, integrity and respect for the environment.
Our inspiration comes from the joy of gathering around the dinner table to enjoy a meal together with the ones we love.
We select our products around our passion for quality, natural, and fresh ingredients. Our mission is to contribute to an unforgettable experience for all cooks, from novice to culinary expert!
Passion for perfection and environment, and attention to the slightest detail make the profile of urban noon, a brand committed to high quality products and to customer centric approach.
Our approach is to treat our customers like family, through prompt shipping and the best customer service.
Contact Info:
Email: Send Email
Organization: Urban Noon
Address: , Seattle, WA, USA
Phone: 1-888-410-2340
Website: https://www.urbannoon.com/
Release ID: 88933912