Agua Bendita has created a new Cruise '16 Collection, and the items are now available at the Bikini Luxe online store, which specializes in unifying and curating the world's hottest designer collections.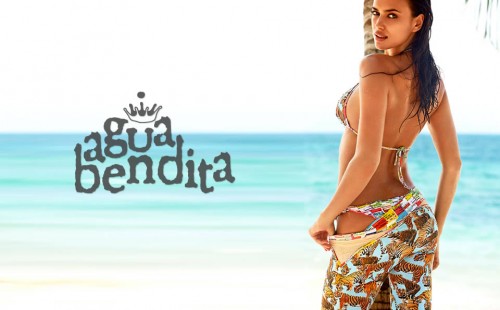 Miami Beach, FL, United States of America - July 29, 2015 /MarketersMedia/ — In the midst of summer it is easy to see the end in sight, and many are already looking toward next year's bikini season, including those who bring the latest designs to life and make them available to customers. Bikini Luxe is an online store that helps people find the the hottest new trends in the beachwear market. Agua Bendita puts joy at the heart of all their collections, and the new 2016 Cruise collection is no different. Bikini Luxe chose the collection for their online store as it reflects the global magpie virtues close to CEO Candice Galek's own sensibilities, with items inspired by far flung cultures and styles.
Floral digital prints bring coquettish shorts, jackets and chic trikinis to life, kimonos and little dresses are freshened up by blooming coral and pink floral motifs, while harem pants and kaftans take their lead from Asian folklore.
For the bikinis themselves, Aztec geometry, Python in pastel hues, African vibes and Colombian references all channel local craftsmanship across cultures, all modeled by Shannon Delima and photographed by her real-life husband Marc Anthony.
The design language for the brand's new collection places hand-made materials and craftsmanship as pivotal elements, celebrating playful femininity with substance and conviction.
A spokesperson for Bikini Luxe explained, "This Cruise 2016 collection is incredible, and we were so excited to be able to secure it for our online store. We can't wait for our customers to see the designs in vivid high definition imagery, all the more beautiful because of the love between subject and photographer, so the ladies will be seeing the bikinis through eyes of love, making it easy to see how partners will react to these stunning pieces, available exclusively through Bikini Luxe."
About Bikini Luxe: Bikini Luxe is founded on the twin pedestals of comfort and style – they stock bikinis and accessories made from only the finest materials, crafted into the best, most vibrant and innovative designs. The site's collections are personally selected by Candice Galek, the ultimate bikini geek, and inspired by her extensive travels across the globe, bringing the best of the latest global styles into one unique online store.
Contact Info:
Name: Jennifer White
Organization: Jennifer White
Phone: 7863097575
Website: http://www.bikiniluxe.com/
Source URL: https://marketersmedia.com/bikini-luxe-announces-exclusive-agua-bendita-swimwear-2016-cruise-collection-in-stock/87885
Source: MarketersMedia
Release ID: 87885