Upcoming miners are encouraged to adhere to the mining service providers mentioned on this guide to maximize their chances of success.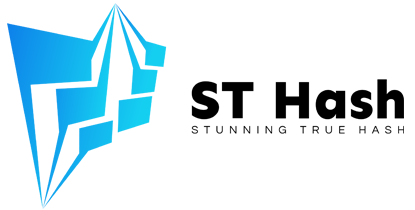 February 4, 2021 /MarketersMedia/ — Although a high-risk investment, cloud mining of cryptocurrency used to be immensely lucrative. Many miners have found fortune from mining bitcoin, etherium, and other cryptocurrencies. However, with cryptocurrency cloud mining things becoming popular and more accessible to the public, the industry has become saturated and more competitive.
With service providers in the mining industry setting up stringent clauses that will see them close down non-profitable accounts, cloud mining has almost become distasteful, to say the least. Some providers allow up to 30 days for miners to turn profits while others only permit 10 days. Miners are unhappy in both situations because closed accounts do not get refunds according to most terms and conditions. The extreme volatility of mined cryptocurrencies does not make things any better. More miners have instead opted in to invest in cryptocurrencies than mine them.
Nonetheless, cloud mining remains lucrative. It has only become tougher and more demanding. This guide has been put together to help miners connect with the best cloud mining service providers to increase their chances of succeeding as miners.
1. Bitcoin Pool
Bitcoin pool is a popular mining service provider. The service was established by the pioneers of Bitcoin.com directly. The service offers miners the highest pay per share rates in the industry with 98% block reward.
Users are allowed to opt in to any of 3 plans. They include a 6-month contract for an upfront payment of $5,248.5, a one-year contract for an upfront payment of $10,498.5 and a two-year contract for an upfront payment of $12,498.5. Each contract bears a $15 daily fee in addition.
Bitcoin pool is easy to use, and it is recommended that users read through the provider's terms thoroughly to avoid surprises. Find out more from https://pool.bitcoin.com/.
2. Hashnest
Hashnest is another cryptocurrency mining service provider that is backed by a big name in the form of Bitmain. It operates arguably the largest pool of miners in the world.
The company's services involve renting out mining hardware to miners. Although a very helpful service, Hashnest will terminate the contract of a user if their daily payout is lower than the maintenance fee for 10 consecutive days.
Find out more from https://www.hashnest.com/.
3. STHash
ST Hash allows users to start mining with just a click. A cloud mining platform, ST Hash is where investors can become miners and keep buying extra power as and when they need it. The platform offers returns on real-time mining of coins as per the invested amount. The hardware is owned by the company. Users can instantly withdraw their earned coins without any hassles. Another good feature is the automatic allocation of pools at the time of investment.
Find out more from https://www.sthash.com/.
4. HashFlare
Hashflare is heavily affiliated with Hashcoins, a manufacturer of bitcoin mining equipment. The platform allows users to purchase a variety of hashpower in the SHA-256 series. Users may also purchase Scrypt coins such as Bitcoin and Litecoin and also Ethereum and ZCash.
The platform was on its way to the top until it got a temporary ban for a large volume of unconfirmed transactions. The team at Hashflare are adamant that they will resume as soon as the case is resolved.
5. Hashling24
Hashling is one of a few platforms that allow users to simulate profits before they commit to contracts. They have been in business since 2012 and is partnered with BuitFury for its datacenters.
The simulation feature is recommended for new miners who want to see how much they stand to earn from their mining projects.
Hashling offers a flat fee of $0.00033 per GH/s$0.00033 per GH/s per day for all its mining contracts.
Find out more from https://hashing24.com/.
Upcoming miners are encouraged to adhere to the mining service providers mentioned on this guide to maximize their chances of success.
Contact Info:
Name: Arthur Yazimof
Email: Send Email
Organization: HashPal Ltd
Address: Braslas street 29a, Rīga, LV-1084, Latvia
Website: https://www.sthash.com/
Source URL: https://marketersmedia.com/andrew-doran-reviews-best-cloud-mining-providers/88996114
Source: MarketersMedia
Release ID: 88996114