Market Research Future published a research report on "5G Market Research Report- Forecast 2022" – Market Analysis, Scope, Stake, Progress, Trends and Forecast to 2022.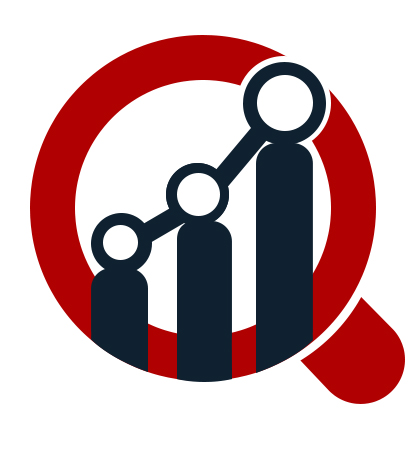 Pune, India - November 9, 2018 /MarketersMedia/ — 5G Global Market - Overview
The mobile network technology has come a long way from the 1st generation to the present 4th generation, making way for 5th generation mobile networks. 5G is also termed as wireless systems, as it encompasses various wireless technologies along with mobile communication technology. 5G is designed, architecture and planned to deploy in a way that it can provide a high data speed mobile communication and enhanced mobile services for the customers to experience the next level of connectivity. Not only are the higher speeds, but the 5G networks also expected to provide cheaper cost of data. With advanced technology, and more top future adoption rate, the 5G is expected to play a dominant role various industry vertical, such as in virtual reality, gaming and video streaming, healthcare applications, smart wearable devices, smart cities and connected space and others.
Get Sample of Report @ https://www.marketresearchfuture.com/sample_request/2630
Key Players
The prominent players in the 5G Market are - Verizon Wireless (U.S.), AT&T Inc. (U.S.), LM Ericsson (Sweden), Alcatel-Lucent (France), China Mobile Ltd. (China), Huawei Technologies Co. Ltd. (China), NTT DOCOMO, Inc. (Japan), Vodafone Group PLC (UK), Bharti Airtel Limited (India) among others.
Segmentation
5G by Component:
• Phantom Cell
• Access/Backhaul Integration
• Device-To-Device Communication
• Flexible Duplex Communication
5G by Applications:
• Consumer Electronics
• Automotive
• Retail
• Home Automation
• Energy
• Utility
• Healthcare
• Others
Regional Analysis of 5G Market:
The regional analysis of 5G Market is being studied for region such as Asia pacific, North America, Europe and Rest of the World. North America region is expected to dominate the 5G market owing to the rapid technological advancements early deployment of 5G technology. Europe is also expected to gain a major in the 5G market during the forecast period. Asia-Pacific region as a whole has a steady pace of progress in 5G market but it has been observed that countries like Korea and Japan are growing significantly in the 5G market.
The study indicates that companies like Nokia, Ericsson are partnering different companies in India like Airtel and BSNL for 5G network infrastructure. Therefore the study reveals that 5G market is expected to deploy worldwide by the end of forecast period.
Industry News
February 2018, Huawei Set to Lead Global Charge to 5G Networks. Huawei Technologies is one of the top leading players that is expected to dominate the 5G market globally. Huawei has been recently in collaborations with major European and Asian telecom operators in carrying out 5G trials. Apart from China, Huawei aims to set a benchmark competing against telecom giants like Ericsson, Qualcomm, and Nokia. Huawei Technologies has signed around 25 memoranda of understanding with global telecom operators to carry out trials for 5G. These partnerships and collaborations with telecom operators will provide Huawei an additional advantage for supplying more than 265 global 4G networks and more than 50% of the total 4.5G networks.
February 2018, Airtel, Huawei conduct India's first 5G network test trial. India's largest telecom service provider Airtel and Huawei technologies have carried out experiments for 5G deployment. This trial was a small test aiming to check Airtel's network coverage. Both the companies are trying to provide a robust 5g ecosystem.
February 2018, Mobile network operator O2 is to trial a 5G 'experience' at the eponymous London music venue later in 2018. One of Europe's largest mobile network operator, O2 is planning to test its 5G technology and deployment for the general public in upcoming years. The company aims to provide the 5G network ahead of other players in the market. O2 also seeks to enhance the virtual reality and augmented reality experience for its customers.
Get Complete Report @ https://www.marketresearchfuture.com/reports/5g-market-2630
Intended Audience
• System Integrators
• network equipment vendors
• OEMs
• Infrastructure vendors
• chipset vendors
• commercial banks
• integrated device manufacturers
• Network operators
• software/application providers
• user equipment manufacturers
• network infrastructure integrators
• Government Organizations
• Research/Consultancy firms
About Us:
At Market Research Future (MRFR), we enable our customers to unravel the complexity of various industries through our Cooked Research Report (CRR), Half-Cooked Research Reports (HCRR), Raw Research Reports (3R), Continuous-Feed Research (CFR), and Market Research & Consulting Services.
Contact Info:
Name: Abhishek Sawant
Email: Send Email
Organization: Market Research Future
Website: https://www.marketresearchfuture.com
Source URL: https://marketersmedia.com/5g-market-size-share-growth-factors-emerging-trends-opportunity-assessment-key-players-analysis-and-potential-of-the-industry-till-2022/440801
Source: MarketersMedia
Release ID: 440801