ZigaVN announces the upgradation of the game where one can find smart opponents using ELO rank. The game has become widely popular as the game itself has many important benefits that help calm the mind and increase the concentration level of the users.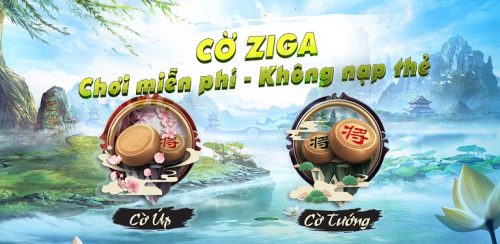 May 9, 2019 / / — ZigaVN launches the special feature in its game which allows the users to find smart opponents using ELO rank. This upgradation has made the game more interesting and exciting which are loved by the players of this game.
According to the designer of the game, "Chinese Ziga game is one of the popular games as it has got all the attractions to keep a mind hooked. Moreover, it teaches the art of playing chess that becomes a learning ground for both children and adults. This upgradation where one can find the opponents has made a better experience for the players."
The game is filled with features that are enthralling as it uses the daily sceneries of Vietnam that include gardens, parks and public places. Moreover, one can play with other players in the game to make the entire experience a great one.
The game is the reflection of the Vietnamese culture too and one can make thousands of friends online. Ziga VN was founded with the motto of uniting the chess players all over the country and giving them a common ground.
The game has other features too which helps the players to learn the game. It also offers a section for learning the art of meditation which is an important tactic of the game. Other than that, it also provides other instructions that would help one to learn all the levels of the game smoothly.
A regular player of the game commented, "This game has a lot to teach us and help keeping our calm which we lose on daily basis. The upgradation has made the game all the better and I along with my clan of players are happy about this."
Online chess Ziga is a free game and this particular feature makes it all the cherished game throughout the country. Additionally, the game is of superior quality that makes the gaming experience a wonderful one. Moreover, one does not have to load cards that make the game easier to play.
The company is hopeful to bring in additional changes that would increase the user experience. Due to this, they regularly conduct surveys and look out for ways to enhance the features of the game.
About The company
Zigavn.com is one of the popular games in Vietnam that uses real-life setup of the country to give the players an ultimate experience. Moreover, chess players can play along with other gamers across the country and make friends. All the features of the game have made it one of the most played games of the country.
Contact Details
Website: https://zigavn.com/
Facebook: https://www.facebook.com/cotuongcoup/
Contact Info:
Name: Khanh Tran
Email: Send Email
Organization: Ziga VN
Website: https://zigavn.com/
Source:
Release ID: 510843