Home renovations are hectic and without proper assistance can be time consuming as well. Now, Zenith Home Painting Offers exclusive and innovative house painting services to clients in Denver and its surrounding regions.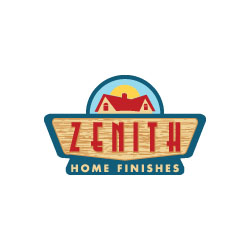 Centennial,, USA - - July 22, 2014 /MarketersMedia/ — Creative artworks often receive appreciation from everyone and having it on the homes is the best way to impress hosts, guests and visitors. A carefully painted home with perfect colors will enhance the beauty and ecstasy of any place. To achieve this, approaching the right home painting contractor is crucial. Their professional approach towards work will delight everyone who comes through the place.
"Contacting a fully-licensed and insured house painting contractor is recommended. Only a team of experts can provide and deliver exceptional painting and a refreshing experience with everyone. The quality of painting relies on the experience and skills of the painter and hiring the right one is a wise move to enhance the beauty of a home's interior or exterior. With internet evolution, comparing different services and picking the one to suite your needs will be simple," said a spokesperson.
Interior and exterior house paining has the ability to add more value and exceed expectations when performed by craftsmen with expertise in painting. 90% of house owners hire services that answer their questions beforehand. Professional painting services realize this and try to persuade customers with every single detail. Hiring contractors with poor skills will lead to disastrous results as it can completely ruin the overall look and feel of the home in no time.
One of the chief directors of Zenith Home Painting, a celebrated house painting contractor in Denver, stated, "We realize that every client has a unique need and exceeding their expectations is our objective. With a customer-centric approach we have helped several clients with exceptional interior and exterior house painting services. In addition, we help clients with the process of color selection to transform any room effectively. We offer valuable guidance to house owners when they approach us for house painting needs."
A client expressed, "It was a great pleasure working with Zenith Home Painting and team. I appreciate the massive efforts to transform my home to absolute bliss. I'm impressed and pleased. You've clearly exceeded my expectations."
About Zenith Home Painting:
With more than 6 years of experience, Zenith Home Painting offers a wide range of home finishing services to clients in Denver and its surrounding regions. Their customer-centric approach and creative ideas have helped clients to transform the outside and inside look of any home.
Contact Info:
Name: Connie Johnson
Organization: Zenith Home Painting
Address: 6950 South Tucson Way, Centennial, Colorado, USA - 80112
Phone: 720-855-7019
Source URL: https://marketersmedia.com/zenith-home-painting-offers-unique-and-creative-house-painting-services-in-denver/55352
For more information, please visit http://www.zenithhomepainting.com/
Source: MarketersMedia
Release ID: 55352