Katie Santee is the name to browse for ladies and anyone else looking for some quick action with steamy descriptions.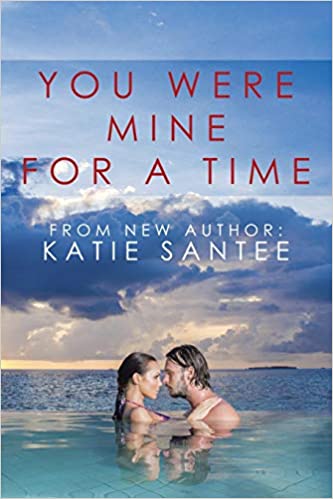 July 20, 2020 — Her most popular work till date is "You Were Mine For A Time", a set of four sensual short stories that set the bar high for introducing hot action with shades of fun, innocence and romance.
Two of the stories in this collection, "Hot Stuff" and "A New Kind of Love", went on to create a fan following and are forever in demand. While the first one is about an encounter in a public bus, the other explores the love between two people who meet over the phone, where writing reaches the upper limits of a woman's passions.
Tempting the senses is what Katie does best, and she has evolved her own signature style too. In "You Were Mine For A Time", the readers, especially mature ladies, are introduced to a new awareness of their passionate bodies and what their inner self really wants. In one story Dr. Kevin shares a man's perspective on women's yearly exams, and 'No Name' surprises readers at every step with new twists and turns.
"Great stories, easy reading! I will recommend it to others! I would love to meet the author sometime in the future!" says one reader. "Hot graphic images rev up the night, quick read!" says another recent reader review.
Apart from subtle seduction followed by steamy scenes, readers have upvoted these stories for bringing in surprise twist endings. There is also love and romance, and enough lusty scenes interspersed with meaningful ones.
Katie Santee is an erotic romance writer of short stories. Married with three sons and a daughter, she is also a grandmother of ten. Katie loves to cook, cross stitch, crocheting, and playing internet games. She is a fan of Lora Leigh and Erin McCarthy, and her favorite movie is 'Gone With The Wind'. Her husband is her greatest fan and encourages her to continue with her writing as she reaches for new fantasies to thrill her readers.
"You Were Mine for a Time" by Katie Santee is available from Amazon. To all the buyers, Katie would like to say: "May All Your Fantasies Come True!"
Contact Info:
Name: Olivia Jackson
Email: Send Email
Organization: The Universal Pages
Website: https://www.amazon.com/Were-Mine-Time-Katie-Santee/dp/1503515958
Release ID: 88969350