Diamonds are associated with prestige and glamor, and a diamond engagement ring is a sought-after prize for spouses-to-be of both genders. Worldclass Diamond Reveals How to Get 40% Off Your Diamond Engagement Ring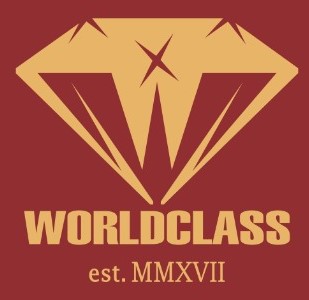 Jakarta, Indonesia - March 1, 2019 /MarketersMedia/ — Diamonds are associated with prestige and glamor, and a diamond engagement ring is a sought-after prize for spouses-to-be of both genders. As a result, many people believe diamond engagement rings will always be expensive, no matter what.
This is reinforced both in media and public perception. The rings that grace celebrity fingers worth hundreds of thousands of dollars. These diamonds are beautiful, but reinforce the idea of diamonds being a massive expense for many couples.
Yes, there are diamond simulants such as CZ or moissanite gemstone but they are not diamonds. A lot of people asked how they could accomplish the real one without breaking the bank. The good news is that there are a number of ways to get your love a diamond engagement ring that is both real and economical.
Inexpensive diamonds can be found all over, if you know where to look and what to look for. Here is a quick guide on how to find inexpensive, genuine diamond engagement rings.
Using these steps, you could easily find the perfect ring for under $1,000.
A Modest Diamond Means a Modest Price Tag
One of the biggest influences on the price of a diamond is its size. Diamonds are weighed in carats, and the larger the carat weight, the more expensive it will be.
To save money on your diamond engagement ring, you ll want to go with a lower carat weight. Loose diamonds under half a carat can be found for as low as $200.
Round cut diamonds are the most common cut, so you re more likely to find more options to fit your budget, but it s a little-known fact that the round brilliant is also the most expensive cut, so don t be afraid to look at non-traditional shapes.
The added bonus of fancy-shaped (shapes other than round brilliant) diamonds is that many are elongated, like the marquise, oval, pear, and emerald, which can help a modest diamond look much larger.
A Bigger Diamond for Your Budget
The best way to get a bigger diamond for your engagement ring is to lower the grade on one of the other major price influences the cut, clarity, and/or color.
A diamond with low quality cut will be less brilliant and less expensive.
With clarity, it s possible to obscure poor clarity with the faceting in the diamond. Shapes that benefit from this are those that are brilliant cut, meaning they have maximum faceting.
Round, pear, marquise, oval, princess, heart, radiant, and some cushions are your top choices. But if you drop too low with the clarity grade, imperfections will still most likely be visible to the naked eye. The larger the diamond, the larger the facets, and the less they are able to hide the inclusions.
With color, a lower grade diamond will appear more yellow or brown, but this can be easily mitigated if you set the diamond in a warmer yellow or rose gold band.
If your partner likes vintage style, this is a great option, as the metal color and lower color stone will have a definite antique look.
Some shapes also disperse color better, including round, pear, marquise, and heart cut diamonds.
Other shapes enhance the natural color of the stone, so if you re trying to use this trick, avoid shapes like emerald, radiant, and cushion.
Other Ways to Cut Diamond Ring Costs
Most people don t realize how much of the cost of the engagement ring is influenced by the band and setting.
We recommend you to purchase your World Class Diamond from us and take it to your local trusted jewellery store to pick the setting you like.
You just need to simply ask the stone on the ring with the one you bought from us. A simple band in a 750 gold is going to be a great deal less expensive than a halo setting in platinum. You can also up the bling-factor of a small center stone with diamond side stones or diamonds in the band . As long as the total carat weight in the ring remains low, you can still get an engagement ring encrusted with real diamonds for an affordable price.
Buying diamonds doesn t have to be daunting or require your entire life s savings.
In this day and age, you really don t even need to spend the traditional three months salary to get the perfect ring.
You can get a diamond engagement ring that is 40% cheaper, but real! Follow these guidelines to the engagement ring of your beloved s dreams!
Contact Info:
Name: Asih
Email: Send Email
Organization: WorldClass Diamond
Website: http://www.worldclass.id
Video URL: https://youtu.be/WWhhglrCYwU
Source URL: https://marketersmedia.com/worldclass-diamond-reveals-how-to-get-40-off-your-diamond-engagement-ring/487880
Source: MarketersMedia
Release ID: 487880