World-Traveling Bender Family announces every entrant into competition wins valuable coupons; top prizes include iPads and tours.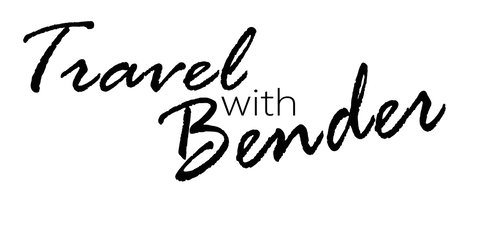 Perth, Western Australia,, Australia - - April 9, 2014 /MarketersMedia/ — To commemorate their second full year of traveling the world, the members of the Bender family, founders of the TravelWithBender.com travel blog, have arranged a contest which will award prizes to all who enter. Every contestant will receive a coupon good for large discounts from the contest's sponsors which can be redeemed when purchasing accommodation, tours, travel accessories, electronics and other valuable items and services. Contestants will also be entered in a drawing for prizes including iPad Minis, tours in Australia and more.
"It has been an amazing two years for us all," Josh Bender said, "and we wanted to celebrate this milestone in our travels in a spectacular way. Thanks to our generous sponsorship partners, our followers, fans, who have made our journey so great." Nearly two years ago, Josh and Erin Bender, along with their children Caius and Mia, then aged two and three, set off on a journey around the world that would continue to the present day. Disregarding the conventional wisdom about traveling with young children, they forged ahead and have found their traveling to be extremely rewarding.
"Even in just the last year," Bender continued, "We've visited nearly thirty countries, and we've had some incredibly memorable experiences along the way." In addition to greatly enjoying their travels themselves, the Benders consider them particularly valuable for their young children, as they are exposed to a great variety of cultures, places and languages. With no set itinerary, the travel bloggers stay as long as seems fruitful at each of their stops, exploring the local landscapes and reporting their findings on their travel blog.
With little in the way of savings to begin with, the Benders have succeeded in comfortably funding their travels as they went, relying only on the ability to connect to the Internet with their laptops to operate their businesses. Their adventures have earned them a strong following online, including over 15,000 fans on Facebook and more than 8,000 others on social media service Twitter.
"Between our sponsors and our amazing fans, we've experienced some incredible support," Bender concluded, "and this contest is a way to celebrate not just the second anniversary of our departure but all of those who have taken an interest in our travels." Those who wish to enter the contest can easily do so at the family's travel blog, where they will find accounts of the family's many adventures as well as helpful tips, including many aimed at those who would like to travel with kids.
About Travel With Bender:
Chronicling the travel adventures of the Australian Bender family, the Travel With Bender blog entertains a great numbers of visitors every month. Updated regularly, the site includes pictures and narrative descriptions of the family's travels, as well as collections of tips aimed at those contemplating traveling themselves.
Contact Info:
Name: Josh Bender
Organization: Travel With Bender
Phone: +61 481 081 595
Source URL: https://marketersmedia.com/world-traveling-bender-family-announces-contest-celebrating-two-years-in-motion/39654
For more information, please visit http://travelwithbender.com
Source: MarketersMedia
Release ID: 39654