Trustworthy car mechanic and tyre center shares tips to long lasting wheels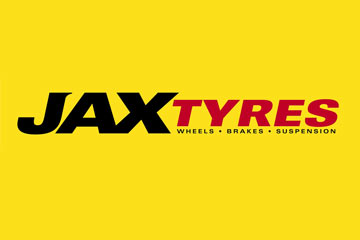 Fairy Meadow, NSW, Australia - May 14, 2019 / / — Jax Tyres Fairy Meadow is the best place for your auto mechanical needs in Wollongong, Fairy Meadow, and surrounding suburbs.
A mechanic's knowledge of a vehicle is just one aspect of an excellent tyre store. Repairs and maintenance and keeping a car running are one thing, but most of all, Jax Fairy Meadow prides themselves on great customer service. When it comes to tyres, there are plenty of ways to get the most out of the investment you have made in you and your families safety.
More information is available here https://www.jaxtyres.com.au/tyre-stores/nsw/fairy-meadow
The first part of getting the most miles out of tyres, it's essential to keep the correct air pressure. Regularly checking tyres for the right pressure ensures the wheels aren't damaged with contact on the road. A certain amount of buoyancy or suspension is maintained that help protect the car from extra damage. To find out the correct PSI (PSI is "pounds per square inch" ["pascal" or Pa]) you should check the owner's manual. You may also find the correct PSI on current tyres or the sticker posted by the manufacturer inside the driver door.
When testing for current PSI, it's best to do so when the car is at rest and has little time to drive. Most people do not have the correct sensor on hand, and most servcie stations will have an air pump with a sensor. Try driving to the nearest available service station or mechanics. This is because driving will generally heat up the car tyres, thereby increasing the PSI and giving an inaccurate measurement. Ideally, you'll want to drive for less than two kilometres.
Under-inflated tyres can cause vehicles to underperform. They will use more fuel to do the same job as a properly inflated tyre. This will also cause a car not to perform as well, cause a blowout, and become hazardous as tyres will handle less efficiently in severe conditions such as snow or rain. Be careful of how the weather will influence your tyres as well. In cold weather, the air inside tyres will contract to make them underinflated. The opposite holds true for hot weather, making them overinflated.
Jax Tyres services and supplies the world's leading brands of tyres including BF Goodrich, Bridgestone, Dunlop, Falken, Michelin, and Pirelli, and a wide range of top-line alloy and steel wheels. The location as a premier Wollongong mechanic also specialises in suspension and brakes services along with tyre fittings and care.
Location details are available at Jax Tyres Fairy Medow
Contact Info:
Name: Ainslie Weekes
Email: Send Email
Organization: Jax Tyres Fairy Meadow
Address: 487 Princes Hwy, Fairy Meadow NSW 2519, Australia
Phone: 02 4260 4343
Website: https://www.jaxtyres.com.au
Video URL: https://www.youtube.com/channel/UCTdBxPNQ9lvBQDHk7wq8-iw
Source URL: https://marketersmedia.com/wollongong-mechanic-ensures-longevity-of-cars-with-great-service/512022
Source:
Release ID: 512022