Veteran social media marketer Jack Lee Matthews is the mastermind behind the up and coming social media platform Fansplan.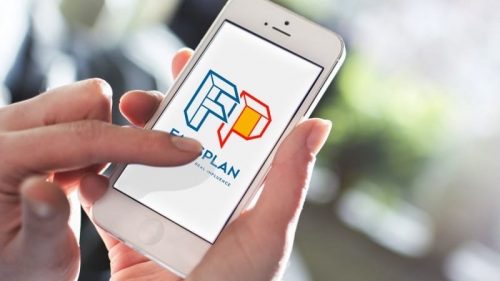 Atlanta - May 14, 2020 /MarketersMedia/ — Thanks to the smart phone, Jack learned quickly during his time in car sales, that if he could leverage social media, he could sell a car to anyone, anywhere. This discovery launched his vision to create his own social media marketing agency. It was quickly successful as he was able to charge sometimes $10,000 a month for his service. As he points out to us, "Growing on those social media platforms takes a lot of time, energy, effort, and start up costs for ads that make it especially challenging for new businesses that are starting out." He then met his girlfriend, Rachel, a content creator making money with a subscription based platform. They merged their knowledge of social media and subscription platform, and Fansplan.com was born.
Like most entrepreneurs starting out, money was tight in the beginning, and the path to success was hard work. Competition is tough on major social platforms, which means it is tough to get noticed. Fansplan.com is created in a way that allows businesses to target their audience more specifically, so ads aren't wasted. Jack says, "We live in the greatest day and age in the history of mankind. But now that it is here, no one has even realized the tool that they are holding in their hand gives them the ability to connect with anyone, anywhere, anytime." Fansplan.com utilizes that great tool.
As an online membership social media platform, Fansplan.com provides business tools to content creators to run a subscription content service. Using this method, people using Fansplan.com have fewer out of pocket costs when promoting themselves or business. As Jack says, "We only make money once we have helped you make money." Fansplan.com doesn't only focus on the money. They have also taken steps with their company to prevent cyber bullying and any other harmful behavior.
About Jack Lee Matthews:
In Jack's words, "Dream bigger, faster. Don't wait for everything to be perfect because nothing will ever be perfect. Find yourself by living outside of your comfort zone." To learn more about Jack and Fansplan.com, visit https://fansplan.com/
Contact Info:
Name: Jack Lee Matthews
Email: Send Email
Organization: fansplan.com
Website: https://fansplan.com/
Source URL: https://marketersmedia.com/with-an-incredible-ability-to-market-online-jack-lee-matthews-created-fansplancom-a-subscription-social-media-platform/88957355
Source: MarketersMedia
Release ID: 88957355