Wildflowers Chiropractic is now treating injury victims with a unique three-tier rehabilitation system to treat whiplash, back pain and neck pain, helping victims take control of their healing.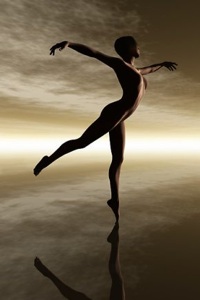 Portland, OR,, United States of America - - May 30, 2014 /MarketersMedia/ — Injuries, especially those of the neck and back, can have a profound impact on daily life, making it uncomfortable to move, sit still or even lie down. As such, many people suffering from back pain seek out chiropractic help to assist them in recuperation and rehabilitation of damaged joints, muscles and nerves. However, this often only has a short term effect as individuals fall back on bad habits when out of care. A chiropractor in Portland, OR at Wildflowers Chiropractic offers a unique three-tiered approach to rehabilitation that helps individuals take control of their own recovery, allowing them to sustain the benefits of treatment in their own lives.
The three tiered approach uses a combination of adjusting the spine and extremities to bring the body to a natural alignment where it is best supported, soft tissue therapies which reinforce this foundation with the muscles, tendons and ligaments. Crucially they also offer instruction and education that includes exercises for maintaining progress out of the practice and activity modifications that can prevent conditions from worsening.
The approach has proven hugely successful already, and clients have flooded the website with testimonials attesting to the effective treatments and additional help individuals have received relative to other chiropractic experiences.
A spokesperson for Wildflowers Chiropractic explained, "We are proud to offer the most thorough, comprehensive rehabilitation program available because we believe that all the elements of the body must get involved in order to support and maintain proper healing. Equally, no one lives with their chiropractor and so the good they can do in a session is often overwhelmed by the majority of the time spent out in the real world, so we arm our patients to address the real world in the right way, with adapted behaviors and exercises that will help them recover more quickly. The results speak for themselves, and we are excited to offer this new way of doing this to more of those in need."
About Wildflowers Chiropractic:
The Wildflowers Chiropractic practice is centered around adjustment, though it offers a number of soft tissue modalities including trigger point therapies and instrument-assisted soft tissue techniques. The practitioner works primarily with hands, and offers an array of modalities designed to help individuals become and remain the best they can be.
Contact Info:
Name: Dr. Sabrina Marcus
Organization: Wildflowers Chiropractic
Phone: 503-974-9144
Source URL: https://marketersmedia.com/wildflowers-chiropractic-launches-unique-three-tier-system-to-rehabilitation/46266
For more information, please visit http://Wildflowerschiropractic.com/
Source: MarketersMedia
Release ID: 46266