Newly revised guides take into account increasing importance of bio-pharmaceutical and contract manufacturing use cases, as well as other developments, WhiteMountainProcess.com reports.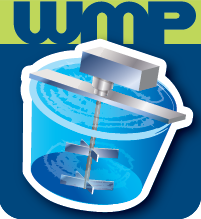 Sturbridge, MA,, United States of America - - June 25, 2014 /MarketersMedia/ — White Mountain Process, one of the world's leading designers and producers of industrial mixing equipment, announced that it has released a set of newly revised and improved buyer's guides. The materials, intended to help purchasing agents understand the capabilities and advantages of the company's products, have been updated to account for the growing significance of the bio-pharmaceutical sector, as well as a number of other developments. Available for free download at the company's website, the newly updated guides represent only a fraction of the valuable resources to be found there.
"With more interested parties coming to us every day," White Mountain Process representative Kelly Nashawaty said, "we're happy to be able to put these just-updated buyer's guides out for their perusal. Whatever the industry they're destined for, the strengths and advantages of our many industry-leading products are explained in detail within." One of the leading producers of mixing equipment, White Mountain Process sends its products to customers in a wide variety of industries around the world.
White Mountain Process tote mixers, for example, are used by a number of the world's top paint- and cosmetic-producing companies and are highly regarded for the mix of functionality, reliability, and flexibility they provide. White Mountain Process sanitary mixers are equally important to many top pharmaceutical and foodstuff producers, being capable of fitting seamlessly into production lines where strict, demanding regulations prevail. The company also builds mixing tanks, detailed at http://wmprocess.com/mixing-tanks, suitable for a wide variety of applications, many of which can be effectively used with a number of different mixers.
In addition to providing what is likely the widest range of top-quality stock mixers available anywhere, White Mountain Process also regularly works with clients to develop custom solutions. Because of the extensive experience and skill sets of the company's in-house engineering team, it is able to quickly and cost-efficiently design, produce, and deploy mixing systems in the most difficult and unique of environments. The capabilities of the company's design and production teams are also available to OEM partners with white-label needs, a program which has become increasingly popular in recent years. White Mountain Process has also focused increasingly in recent years on working with contract mixing companies, as opportunities for these specialists to do work for industrial clients have multiplied.
"Our freshly updated buyer's guides are available right now at our website," Nashawaty concluded, "and we hope that these and others of the resources there will help even more people learn about the terrific products we have to offer." In addition to the newly revised buyer's guides available at the White Mountain Process website, a wide variety of other informational guides, specification sheets, and articles there make it easier than ever for interested parties to learn about the company's products.
About White Mountain Process:
A leading source of industrial and sanitary mixers and mixing tanks, White Mountain Process serves customers worldwide. The company's engineering and production teams are among the most capable in the industry, and a number of innovative programs help it to serve customers with especially particular needs.
Contact Info:
Name: Kelly Nashawaty
Organization: White Mountain Process
Phone: 1-800-737-9619
Source URL: https://marketersmedia.com/white-mountain-process-announces-availability-of-updated-mixer-buyers-guides/52504
For more information, please visit http://www.wmprocess.com
Source: MarketersMedia
Release ID: 52504