Helical Knowledge team Bob Turner and James Helders launch WhichVanInsurance.co.uk created using specialised Helical Content methodology, to become the #1 place for everyone with a van or a fleet.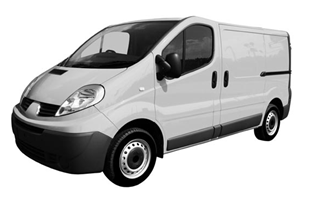 London,, United Kingdom - - November 8, 2013 /MarketersMedia/ — Authoritative content from years of insurance industry experience is now presented in an innovative manner within the text. This enables van owners and users with many different types of van insurance enquiry to receive not only a wide range of useful information, but information content at whatever level of detail is required. From 20 years of copywriting and commercial layout experience, Bob Turner has developed an information resource which can be read at any level, from skip read or part read, to a full examination of information across the whole site.
The distribution of detail is woven into the text in accordance with Turner's latest research into Helical Content provision, such that information is progressively picked up by the reader, the more comprehensively each article is read, and the more of the articles which are read. As a result, van owners can initially quickly dip into this information, and then follow on by reading as far further into the site as they require. This already fulfils all the main aims of the design brief originally architected by Turner and Helders. Further developments will relate to both depth and breadth of relevant information on van insurance, van ownership and the van industry in general, and all derivatives of, and specialised types of, van insurance.
The combination of Helical Content methodology with the Helical Knowledge "T" provides a breakthrough in information provision. The Helical Knowledge "T" defines information breadth, whilst closely examining the nature of detailed drill-down into multiple areas, or metaphorical legs of the "T", where detailed information in this case will be of greatest value to different categories of van user and different requirements.
At launch of WhichVanInsurance.co.uk, the extent of the breadth of information includes van insurance, and specialised van insurance. In this second area they have different types and specifications of vans, including such diversity as campervans, motor -homes and the distinctions between the two, and other van related vehicles, such as flatbeds, crew cabs and pick-ups. Categories of owner are similarly split out and covered in individual detail, such as private use, business owner driver, and fleet. Again, there is delineation into different insurance needs, including regular yearly cover, and also temporary, shorter term, van insurance.
The information delivery strategy via Helical Content goes further across the breadth of the "T", and into more multiple drill-downs, including coverage of all possible methods of insurance application, but furthermore, alternative and ideal application strategies. This is designed with the specific aim of routing the user more directly to all the insurance cover they need, for a better price. Reading the articles in more detail, and reading them more extensively, effectively and rapidly builds a complete picture of all key information, the best insurance strategies, and also how the van user can make it much easier to obtain the best insurance, simply by taking a few clear preparation steps beforehand.
About WhichVanInsurance.co.uk:
WhichVanInsurance.co.uk is a leading van insurance site, developed using specialised Helical Content methodology. With indepth content accessible to all, it is the go to place for all van owners and users.
Contact Info:
Name: Waiman Yau
Email: Send Email
Organization: Commercial Finance Consultants
Phone: 0121 369 1233
Website: http://www.whichvaninsurance.co.uk
Source URL: https://marketersmedia.com/whichvaninsurance-co-uk-created-using-specialised-helical-content-methodology/25418
Source: MarketersMedia
Release ID: 25418