Convert2xhtml.com Announces Special Offer of 20% Reduction In All Their Web Building Services to Benefit Business Community.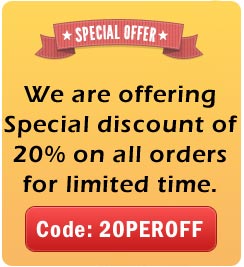 Charlotte,, USA - - May 7, 2014 /MarketersMedia/ — Internet is expanding into manifold proportions at a break-neck speed. Hugely populated developing countries like India and China along with the developed countries in the European Continent contribute to this exponential growth of the net-world. Compared to the previous decade, one can very well see the expansive prevalence of awareness about using Internet facilities even in villages, and the widest use of online shopping merchandises with ease. This awareness has opened up the flood-gates of business community desirous of chipping into the global marketing opportunities, by opening their own websites with advanced technologies. An announcement made today by the popular website builders Convert2xhtml, functioning online in turning out thousands of new websites from convert2xhtml.com brings good news for the business community.
The silent revolution taking place in computing technology, whereby the mobile phones that were serving people as a communication devise have been magically transformed into spring boards, to jump into the net-world in a jiffy is the primary cause for the enormous increase in net population. With a phenomenal figure of 1 billion smart phones dwelling in the hands of masses, both computer-savvy and novices in computing functions, nearly 37.3% of the real world population have freedom to access the Internet, as of today.
It is needless to mention that the growth of new websites, in order to cater to the varied needs of such a huge number of net-visitors has also been stepped up side-by-side. Eventually, the competition among business websites to woo the consumers to their site has also become stiffer. This cut-throat competition has led to many ticklish issues in building a world-class website, to answer the challenges posed in staving off the competition on the one hand, and stricter controls imposed by Search Engines in indexing any website on the other. Both the above hurdles can be overcome, only by website builders with sophisticated website designing technology knowledge, and sincere efforts in providing everything needed by the website to succeed online.
The announcement from Convert2xhtml.com today is with the intention of informing the prospective website owners desirous of owning a new website, those existing website owners facing difficulty in overcoming the stumbling blocks from Search Engines, webmasters seeking a trusted source for outsourcing website conversion , business community at large and general public that they can shed all their worries, in owning a world-class website with superlative performance online, by engaging their website building services.
Convert2xhtml.com by their announcement wishes to place on record, their profound gratitude for the overwhelming support and patronage the company has been getting for the last several years since 2000. As a part of big group of comprehensive web solutions providers in the U.S.A. and U.K., convert2xhtml.com take justifiable pride in their helping over thousands of website owners, to reach their desired goals of success online.
This, the announcement clarifies, has become possible by the devoted attention of their web designers, developers and programming professionals, in working as team in building every website inch by inch with updated technology features. At every stage of their services in website building namely, converting a simple digital image received from the customer into a fully functional website by PSD to HTML, PSD to XHTML, and PSD to HTML5 conversions, pixel-perfect clean hand-coding, marking up, programming, implementation and configuration of CMS/CMF/CSS Templates, themes like WordPress, Jumla, Drupal, Magento, OsCommerce, Email and Mobile conversions, they strive earnestly to meet the requirements of customers fully and satisfactorily.
The announcement is pleased to inform that as a reciprocal gesture to the tremendous support of the consumers and also to enthuse new customers, the company has declared a Special Offer of 20% Flat Discount, on all orders for all the conversion and website building services, for a limited time. Convert2xhtml.com expresses sincere hope that the online business community will make best use of this rare opportunity, to own a world-standard website at a lesser cost.
Contact Info:
Name: Leena Ajwani
Organization: Einfoway Consultancy Services
Address: 3141 Piper Lane, E-1789, Charlotte, NC, USA, 28208
Phone: 1-704-557-0212
Source URL: https://marketersmedia.com/websites-building-at-lesser-cost-enabled/43464
For more information, please visit https://www.convert2xhtml.com
Source: MarketersMedia
Release ID: 43464