Launch Of A New App To Benefit Cryptocurrency Holders And Merchants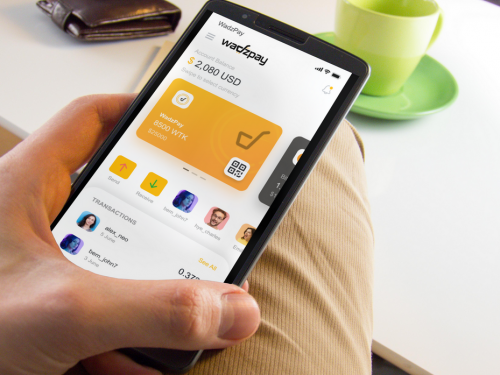 Singapore, Singapore - December 24, 2020 /MarketersMedia/ — Just recently, Bitcoin breached USD$24,000 for the first time in history. For years of people seeing it as a speculative fervour that will eventually lead to a bust, Bitcoin is now startlingly up 220% this year. Likewise, cryptocurrency-linked stocks have continued to climb.
Amidst growing uncertainty on the current economic climate, cryptocurrency users have already exceeded 40 million. Even governments around the world are scrambling to launch their own national cryptocurrencies to ride the wave and tap into the benefits of blockchain technology. This explains why the world is clamouring for increased adoption of cryptocurrencies.
However, one of the biggest concerns facing most cryptocurrency owners is the availability of a secure yet flexible platform for them to spend their tokens.
Moreover, merchants around the world are constantly on the lookout for ways to drive profits. E-commerce portals are proving to be increasingly popular, however, merchants usually have to bear the cost of online transactions and processing fees when using conventional payment processing technologies.
It does not bode well for merchants in Asia that in countries such as Indonesia and Vietnam, only 50% of the countries' populations are banked - meaning they miss out on a significant number of potential customers who are unable to start utilising digital payments.
Bricks and mortar retailers face similar pressures, facing a trade-off between the risks of operating with cash, compared to the high fees incurred from accepting credit card payments.
To solve these pressing issues for cryptocurrency owners and merchants alike, several viable platforms are beginning to emerge. One of them is WadzPay, which is about to launch their very own digital multi-currency wallet App.
Led by seasoned entrepreneurs decades of combined corporate and banking experience, WadzPay has identified the key issues regarding the mass adoption of cryptocurrency and positioned itself to give users a platform to utilise their cryptocurrency holdings, starting from Asia.
The move has gained traction as more than a thousand merchants have come on board with WadzPay, underlining the merchants' desire for an improved system as opposed to traditional payment methods. A few governments in Southeast Asia have indicated their support for platforms similar to this, further highlighting the popularity of a system employing blockchain technology.
With an ideal digital payment platform such as WadzPay, consumers can gain access to their very own digital multi-currency wallet, enabling them to add funds in any supported digital currency, pay for purchases at affiliated merchants worldwide, or even transfer currency to friends and families. Merchants can use the app to receive payments easily with a QR code.
WadzPay plans to eventually support every digital currency, including Bitcoin, Ethereum, Alts, Stable Coins, Sovereign currencies and more. As a start, in the launch month, users will be able to use Bitcoin, Ethereum and WadzPay's own token: WadzPay Token (WTK).
Registration takes under a minute, and users will instantly be able to send and receive cryptocurrency. With no technical or financial knowledge needed, anyone in the world can use Wadzpay App to their advantage in all ways possible, like purchasing any item online and offline, peer to peer transfer and more.
By being built around the principles of simplicity, security, and efficiency, all that is required is a smart phone with an internet connection to be part of this amazing ecosystem.
In the subsequent year, WadzPay is working on upcoming collaborations with many major digital currencies which will allow the masses to utilise their digital assets conveniently, and will in turn help to drive revenue for merchants.
2021 will certainly be a year to look forward to for cryptocurrency holders and merchants alike, as platforms such as WadzPay continue to lead the way in developing a viable system to revolutionise the digital payment industry.
About Wadzpay:
WadzPay was founded in 2018. By enabling faster payments, improvements in security and cost efficiency, they are leading the next revolution in the payments industry for digital assets.
www.wadzpay.com
Contact Info:
Name: Stanislav Madorski
Email: Send Email
Organization: WP Worldwide Limited
Website: http://www.wadzpay.com
Source URL: https://marketersmedia.com/wadzpay-something-to-cheer-about-this-festive-period/88991089
Source: MarketersMedia
Release ID: 88991089