Company Reaches Consensus with FDA on Key Aspects of Novel Pivotal Phase 3 Study
Agency Guidance May Provide Significant Time- and Cost-Efficiency for Phase 3 Program
Approximately 17 Million American Adults Suffer from Social Anxiety Disorder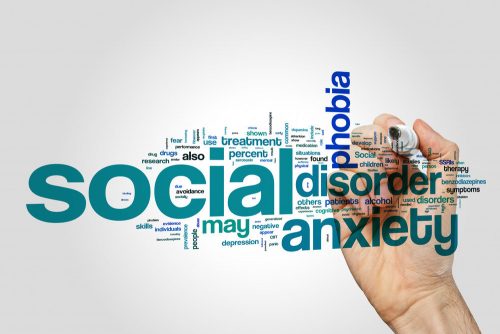 California, United States - July 23, 2020 /MarketersMedia/ — VistaGen Therapeutics, a biopharmaceutical company developing new generation medicines for anxiety, depression and other central nervous system (CNS) disorders, announced the results of a positive meeting with the U.S. Food and Drug Administration (FDA) regarding Phase 3 development of PH94B for the acute treatment of anxiety in adult patients with social anxiety disorder (SAD).
VistaGen and the FDA reached consensus on key aspects of a unique initial pivotal Phase 3 clinical trial of PH94B involving a single-event, laboratory-simulated public speaking challenge in adult patients with SAD.
PH94B is an investigational rapid-onset neurosteroid nasal spray that is fundamentally differentiated from all FDA-approved treatments for anxiety disorders. According to the U.S. National Institute of Mental Health (NIMH), there are approximately 17 million adults in the U.S. with SAD.
"Much like a rescue inhaler is used in an asthma attack or a migraine drug is used in an acute migraine episode, PH94B is a potential fit for the acute treatment of anxiety symptoms in anticipation of an often predictable, anxiety-provoking situation for individuals suffering from SAD," said Shawn Singh, Chief Executive Officer of VistaGen.
"Notably, the FDA concurred that our initial pivotal Phase 3 efficacy study may be conducted in a manner substantially similar to the highly statistically significant Phase 2 study of PH94B, which study involved a single event, laboratory-simulated public speaking challenge in adult patients with SAD. The FDA's specific guidance will enable us to simplify the process of assessing efficacy among SAD patients in our Phase 3 studies and contribute to significant time- and cost-efficiency in the clinic," Singh added.
Key Aspects of Consensus with FDA Regarding the Initial Pivotal Phase 3 Study of PH94B
VistaGen's initial pivotal Phase 3 study of PH94B for acute treatment of anxiety in adult patients with SAD will be a randomized, double-blind, placebo-controlled, parallel comparison study conducted at approximately 12 to 15 sites in North America.
Dr. Michael Liebowitz, Professor of Clinical Psychiatry at Columbia University, director of the Medical Research Network in New York City, and creator of the Liebowitz Social Anxiety Scale (LSAS), will be the Principal Investigator of the study. Target enrollment will be approximately 182 adult patients with SAD.
As in the successful Phase 2 study of PH94B in SAD, the study will involve a single laboratory-simulated anxiety-provoking public speaking challenge. The Subjective Units of Distress Scale (SUDS) will be used to assess the primary efficacy endpoint in the study.
Contact Info:
Name: Mark A. McPartland
Email: Send Email
Organization: VistaGen Therapeutics
Website: https://www.vistagen.com
Video URL: https://www.vistagen.com/news-media/multimedia/video/812/ph94b-mechanism-of-action-video
Source URL: https://marketersmedia.com/vistagen-therapeutics-announces-positive-meeting-with-fda-regarding-pivotal-phase-3-study-of-ph94b/88969793
Source: MarketersMedia
Release ID: 88969793