Vietnamstudent is now offering a Free Scholarship Application Form Online to students for studying in their dream universities in Japan and Korea. Studying abroad will no longer be a dream for all those students of Vietnam who were unable to afford their dream careers.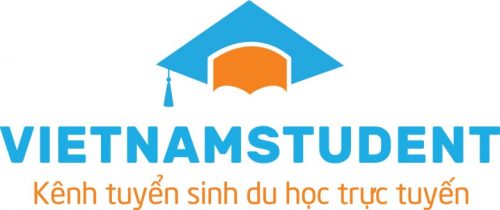 Hanoi, Vietnam - March 20, 2020 / / — Japan is offering free scholarships to students from Vietnam based on their performance. Vietnamstudent is also checking on if the students selected can continue the same performance consistently. "Today, I received my first scholarship package after high school, and I am so happy about this,"- said Danh Pham completing his schooling from Sakura Montessori International School.
Many students in Vietnam do not even know that they can get a scholarship based on their performance in academics and can have the opportunity of studying abroad in countries like Japan and Korea. Through Vietnamstudent, students can find and search for a suitable school for themselves. They can apply directly without having to face any language barriers, and they can save up to 30% when using online. They can also receive gifts from the school they are choosing.
Students can also get some scholarships like MEXT- Monbukagakusho Scholarship in which students with an excellent academic record can have the chance of entering some prestigious Japanese universities and pursue their higher education over there. This scholarship is offered by the Ministry of Education, Culture, Sports, Science, and Technology of the Japanese Government.
Vietnamese people need to have a university or Japanese embassy recommendation for the universities that do not come under MEXT. The next scholarship is the Lawson Scholarship, which provides learning especially to Vietnamese students under the age of 20 at the time of entering Japan. Students must apply for this scholarship within April or May so that they can get approval by November or December.
The students need to apply for the process and then attend an interview for the same after which their selection is made based on that.
Next comes the Yoshida Scholarship Foundation, which provides scholarships to highly qualified students. Being a private scholarship foundation, YSF invites the students and conducts a strict screening. Accordingly, the students are selected. This scholarship is mainly for students who are interested in studying Natural Sciences in a graduate school in Japan.
YSF Foundation only grants scholarships to students who are highly commendable and can do something for the society through their research and qualities. They also must have excellent leadership skills.
Japan Student Service Organisation also provides scholarships to students will an excellent academic record throughout. The scholarship covers the cost of studying and living in Japan to students enrolling themselves in any regular course in Japan. If a student gets enrolled in this scholarship program, then that student is not eligible for any other scholarship like MEXT.
For getting this scholarship, the student must also have a student visa for the period; they are pursuing the course.
About the Company:
Vietnamstudent gives the best study abroad opportunities to the young minds of Vietnam. Students have first to create a new contestant account, update the profile, and pay the entrance fee. Then get proper advice and complete the pattern, sign up for profile finishing services, and finally choose the desired school. All these for entirely free of cost.
Contact Details:
Facebook: https://www.facebook.com/VietnamstudentFanpage/?ref=bookmarks
Youtube: https://www.youtube.com/channel/UCRunN_VxnoHQQc2URkoIwWg
Contact Info:
Name: Vivian
Email: Send Email
Organization: Vietnamstudent
Address: LO H3A, Nguyen Khe Urban Area, Le Huu Tuu, Nguyen Khe, Dong Anh, Ha Noi
Phone: (+84) 24 445 22222
Website: https://vietnamstudent.vn/
Source:
Release ID: 88950520