Vietnam Digital Signage introduced a new video wall LED screen for advertising, among their other products.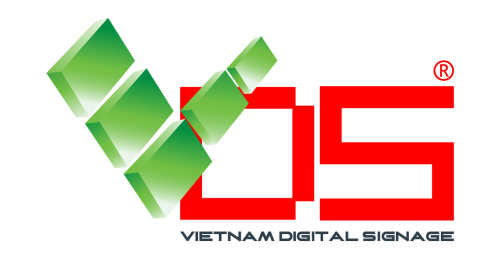 Hochiminh, Vietnam - May 13, 2020 — Vietnam Digital Signage, a Vietnam based screen providing company that offers various screen products. Vietnam Digital Signage has introduced a brand-new video wall LED screen for advertising. A company representative elaborated that this product is lovely and is gaining popularity among the people. The representative further said that this company provides the cheapest LED screen in the market. One can find the beautiful pictures at an affordable rate with Vietnam Digital Signage. They offer a range of screen products. One of the most popular products is the advertising screen, which is the most effective advertising medium to make a connection with the customers. They have a wide range of advertising screens for wall display, which comes in so many shapes and sizes such as 2-sided, Ultra-thin, and Stretched long advertising screen.
A company representative further gave information about the outdoor advertising screen, which is also one of their most purchased products. Vietnam Digital Signage provides 55 inches, 65 inches, and 75 inches outdoor advertising screen. They also offer touch screens for offices, schools, and meeting rooms. Touch screen LED Presentation and Education LED touch screens are most popular in the corporate and educational world. People can use the touch screen to find directions while traveling in an unknown neighborhood. For the people that don't like to carry baggage, Vietnam Digital Signage have introduced Touch screen All In One that comes in signpost display, 24 inch CB, 32 inch GI, 49-inch CBK, and much more.
Vietnam Digital Signage provides various products such as wireless meeting rooms, remote content control systems, hologram 3D introduction box, software for businesses, face recognition device, and a device that can measure body temperatures. For more information about the products they offer, make sure you visit https://vietnamdigitalsignage.com/
About The Company:
Vietnam Digital Signage is sitting on the top of the table when it comes to screen providers in Vietnam. They have a wide range of products that will make people's rooms or meeting rooms very beautiful. The company claims that with a dedicated team of professionals, they are committed to providing the best service to its customers. Their experienced professionals have been serving in the field for quite a long time and consistently have been working to provide a beautiful advertising screen. They have partnered with some of the famous brands such as LG (Life's Good), Samsung, Intel, Luminvision, Shuttle, Toshiba, MMT, and many more. It has an active team of professionals who are dedicated to providing their clients with the best solutions.
Contact Details:
Facebook: https://www.facebook.com/vdsvn
Youtube: https://www.youtube.com/channel/UC_YzhW24H_h8ReSX-Gps1VQ/videos
Contact Info:
Name: John Oliver Orton
Email: Send Email
Organization: VietNam Digital Signage
Address: 489A/21/54 Huynh Van Banh, Ward 13, Phu Nhuan, HCMC
Phone: +84 909555709
Website: https://vietnamdigitalsignage.com/
Source:
Release ID: 88957333