A well-renowned supplier of refrigeration parts in Vietnam took to its online platform to share details about types of refrigerant gases used in varied commercial and household applications.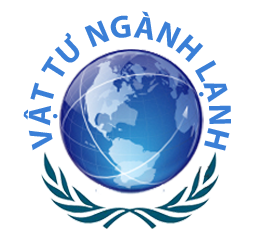 Hochiminh, Vietnam - April 8, 2020 / / — Owing to their ability to absorb external heat and provide quick air conditioning or refrigeration, refrigerant gases are highly demanded in both household and commercial applications. According to a representative, most of the business owners or companies lack information about the right type of refrigerant gas, as a result of which, they fail to pick the ideal refrigeration system for storing frozen foods.
This is why Vattunganhlanh decided to launch complete information about refrigeration gases on its online platform. While explaining about the information shared by the company, the representative mentioned a range of gases, for example, refrigerant gas R32, R22, R410A, and so on. He furthered his statement by quoting a few cases, one of which is, R22 Refrigerant. This HCFC refrigerant is used in commercial and household air conditioners and in applications that require low or medium temperature. The most common usage of this gas can be seen in ice machines, supermarket display case and refrigeration transport systems.
Visit https://vattunganhlanh.vn/san-pham/gas-lanh-4.html for more information.
The representative also stated details about the most advanced gas known today, viz.
DAIKIN R32 refrigerant. It is said that most of the leading compressor manufacturers in the world trust this gas for application in the central air-conditioning system in the home, seafood processing warehouses, food storage cabinets, and cold storage systems. According to the representative, this gas delivers high cooling performance. It causes no harm or pollution to the environment, which is why this gas is known to be the most beneficial and ideal refrigerant gas in the market.
In addition to several gases, the representative also mentioned a range of refrigeration parts and supplies. He said that the online platform is dedicated to providing complete and honest details about gases, compounds, and freezing-technology-related elements that are highly pivotal in varied refrigeration applications.
About The Company
Vattunganhlanh is a reputed supplier of refrigerant gases, like R22, R32, R134A, R410A, and R404 in Vietnam. The company has partnered with various Refrigerant Gas brands, like AKASHI, SSB, DUPONT, and DAIKIN. In addition to the gases, the company is also involved in offering other refrigeration parts and supplies, such as electric wires, copper pipes, lubricants and foams, gel insulation, insulation pipes, copper connectors, gas charging meters, U dongs, air conditioner charging cables, and so on. The company also has an online platform that acts as a bridge between the company and its targeted customers. Along with the information regarding different products, the company also updates its online platform with important news on random topics related to the refrigeration industry, for example, the use of regular air conditioning inspection.
Contact Details:
Pinterest: https://www.pinterest.com/vattunganhlanh2020/
Reddit: https://www.reddit.com/user/vattunganhlanh2020
Contact Info:
Name: Joseph Miles
Email: Send Email
Organization: Vattunganhlanh - BLUESEA
Address: 42 Nguyen Binh Khiem, Ward Dakao, District 1, HCMC
Phone: +84 938 70 70 98
Website: https://vattunganhlanh.vn/
Source:
Release ID: 88953010