Naturopath in Vancouver, Washington celebrates 10 years of proactive, natural health solutions that promote greater health and wellness while helping to prevent potential long term illness.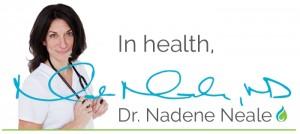 Vancouver, United States - May 27, 2020 /PressCable/ —
Naturopath Vancouver Washington
nuHealth Clinic celebrates 10 years of providing Vancouver, Washington residents with naturopathic health services.
Since 2010, nuHealth Clinic, directed by Dr. Nadene Neale, Doctor of Naturopathy, has been been promoting proactive health practices by inspiring people to believe that a new norm of wellness is within their reach.
nuHealth Clinic's main focus is on three areas of the body.
1. Heart
2. Hormones
3. Gut.
According to Dr. Neale, paying attention to these three areas enhances long term health, encourages good habits, and helps avoid potential long term illnesses down the road.
nuHealth Clinic's Vision:
To build a local neighborhood naturopathic health clinic created to holistically help you achieve greater health and quality of life.
But most importantly, nuHealth Clinic's approach to medicine does not begin with pharmaceutical intervention but rather looks to help identify how the body might heal itself using lifestyle modification and counseling.
nuHealth Clinic's History:
nuHealth Clinic started its journey under the tutelage of The Legendary Dr. Jared Zeff, winner of Living Legends award, a highly coveted status symbol within the naturopathic community. From its beginnings, nuHealth Clinic has been rooted in the classical and foundational practices of naturopathic medicine.
Following 3 years of mentorship, nuHealth Clinic took up residence in a collaborative and cooperative effort, Whole Health Wellness, attracting practitioners of multiple healing disciplines. During this period nuHealth Clinic was able to further develop its business practices and disciplines.
In 2010, nuHealth Clinic then opened its own local practice in Vancouver, Washington with Dr. Nadene Neale, ND as its director.
When asked about the guiding philosophy behind nuHealth Clinic, Dr. Neale explains: " I am passionate about holistic and sustainable healthcare. I enjoy sharing my passion with my patients. I believe that people have a lot of answers about their own health. I listen and make sure my patients feel heard. I have found that an empowered patient on a health mission is a successful patient. I do my best to give my patients substantiated information about all their health choices so they can make educated decisions as to how to take action and change their health status. My commitment to sustainability goes beyond the treatment room. I believe in sustainability and holism as a way of life. I continually strive to live the medicine I practice and embody its foundational principles each day"
Additional information from nuHealth Clinic can be found at their website
To follow nuHealth Clinic, visit:
Facebook: https://facebook.com/nuheath_clinic
Instagram: nuHealthClinic
To contact nuHealth Naturopathic Clinic directly:
Address: 1801 D St. Ste. 5, Vancouver, Washington 98663, United States
Email: staff@nuhealthclinic.com
Website: nuhealthclinic.com
Phone: +1-360-836-5730
Contact Info:
Name: Dr. Nadene Neale
Email: Send Email
Organization: nuHealth Clinic
Address: 1801 D St. Ste. 5, Vancouver, Washington 98663, United States
Phone: +1-360-836-5730
Website: https://nuhealthclinic.com/
Source: PressCable
Release ID: 88955927