VA Beach NOVA FMS, a restoration services firm announced quick and reliable water damage repair services. Their restoration services cover water, fire, smoke, flood and storm damage. Their services are certified and their response time is usually just one or two hours.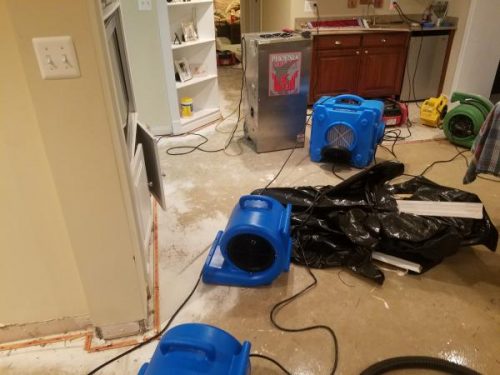 Virginia Beach, United States - January 8, 2019 /PressCable/ —
VA Beach water damage repair company NOVA FMS announced its quick and reliable water damage repair services for business and homeowners. Local crews are on standby 24/7 to get the work started at the earliest to minimize the damage to the property.
For more information visit their website at https://www.vabeachwaterdamage.com
Water damage can occur suddenly without warning. It can be caused by a broken pipe, unusual levels of rainfall, a leak in the air conditioning and various other factors. Water damage control and the restoration work that follows must be quick and thorough to ensure that mold does not take hold and that structural damage is kept to a minimum.
VA Beach NOVA FMS has over 20 years of experience rectifying water damage of various kinds. They are certified and insured service providers. The firm is able to offer a full range of services including water damage cleaning, water, fire and smoke damage restoration, storm and flood damage repairs and mold treatment.
This VA beach firm is based in the area and all the employees live locally. Their average response time is two hours. The firm has a full inventory of tools and equipment stored locally and this enables them to start working without delay.
VA Beach NOVA FMS have a broad range of experience in different forms of building damage. On average in a month they are able to work 10-15 jobs, giving them expertise in differing areas. They are also knowledgeable about the entire process and are able to offer guidance as well as do the work.
More information on their process is available in this video https://www.youtube.com/watch?v=e8CPlSiXRiQ
In the case of water damage restoration, their main focus is to offer peace of mind by drying the water as soon as possible, before mold and mildew sets in. After the water damage has been contained the damaged articles have to be removed and the home or office must be thoroughly dried.
The next step is to replace the flooring, carpeting and anything else that needs to be done. Mold can start to grow as fast as within 24-48 hours and that exponentially increases restoration costs.
For more information call 757-300-1064 or visit the URL above.
Contact Info:
Name: James Cox
Email: Send Email
Organization: VA Beach NOVA FMS
Address: 361 Reflections Dr, Virginia Beach, VA 23452, United States
Phone: +1-757-300-1064
Website: https://www.vabeachwaterdamage.com
Source: PressCable
Release ID: 467505