Copper Sage Recovery has just launched a rehab program that combines Equine Therapy and Dual Diagnosis Treatment to provide a powerful positive healing mindset.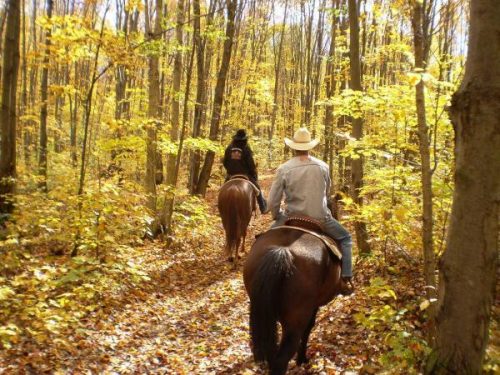 Bluffdale, United States - November 21, 2019 /NewsNetwork/ —
Copper Sage Recovery, a Joint Commission National Quality Approved Utah drug rehab center for substance abuse, has paired Equine Therapy with Dual Diagnosis Treatment to create a powerful rehab program. With proven success, this combined treatment enables individuals to conquer their fears, improve motivation, and to calm intense emotions.
For more information visit: https://endtheaddictions.com
Recently paired, the newly launched Equine Therapy and Dual Diagnosis Treatment combine riding and caring for horses with the treatment of substance abuse and any underlying mental health or mood condition. This unique therapy is a highly individualized approach that addresses two or more co-occurring disorders.
The combination of Equine Therapy and Dual Diagnosis Treatment enables Copper Sage Recovery Utah drug rehab to decrease the probability of future relapses as these combined therapies address underlying causes and increase goal-directed behaviors and general well-being. By connecting with the present and developing a positive attitude, individuals learn to care for horses, as they increase their own physical and mental strength, while the Dual Diagnosis Treatment allows them to overcome tension, fear, anger and pain.
Equine Therapy and Dual Diagnosis Treatment helps survivors of trauma and abuse, and addiction, to find their grounding. Under the guidance of trained professionals addicted individuals heal, gain trust and foster personal growth.
When asked about the pairing of Equine Therapy and Dual Diagnosis Treatment, a representative for Copper Sage Recovery said, "These treatments, when combined are groundbreaking. Individuals struggling with addiction often have difficulty trusting others and themselves, and yet they find that they connect with a horse. These individuals build a positive state of mind and behavior, and Dual Diagnosis Treatment then allows them to continue with a grounded recovery."
To find out more about Copper Sage Recovery, call 801 824 8829 or click on the link above. Website visitors can learn more about the center, their programs and their philosophy to substance addiction and rehabilitation. Those in search of the center can find it at https://goo.gl/maps/L2ERMTdXMC11fV3i8
Contact Info:
Name: Criag Woolston
Email: Send Email
Organization: Copper Sage Recovery
Address: 14014 2200 W, Bluffdale, Utah 84065, United States
Phone: +1-877-586-1040
Website: https://www.endtheaddictions.com
Source: NewsNetwork
Release ID: 88935245