NEW YORK, New York (Nov. 1, 2018) - Gersowitz Libo & Korek, P.C. , a leading personal injury law firm, announced today that it has received national Tier recognition in the 2019 Edition of U.S. News-Best Lawyers list of "Best Law Firms."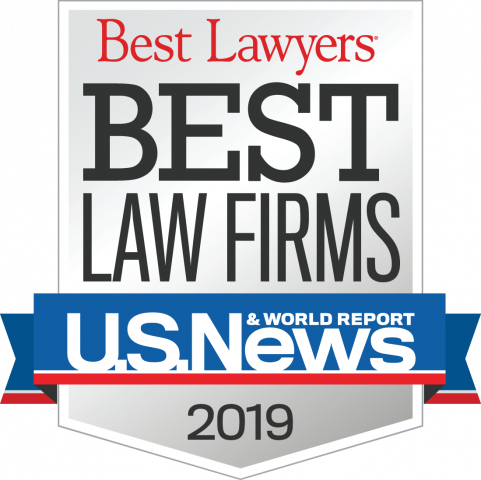 New York, United States - November 9, 2018 /NewsNetwork/ —
NEW YORK, New York (Nov. 1, 2018) – Gersowitz Libo & Korek, P.C. , a leading personal injury law firm, announced today that it has received national Tier recognition in the 2019 Edition of U.S. News-Best Lawyers list of "Best Law Firms." Firms included as part of this prestige list are recognized for their professional excellence with consistently impressive ratings from clients and peers.
"We are proud to receive this honor for the thirteenth consecutive year, said Jeff Korek, Senior Trial Partner of Gersowitz Libo & Korek, P.C. "We are especially grateful to our clients whose continued support of our firm has made this important honor and ranking possible," said Korek.
Gersowitz Libo & Korek, P.C. is regionally ranked in 2 practice areas. The firm has received a Tier 1 Ranking for Medical Malpractice and Personal Injury Litigation in New York City.
According to the U.S. News-Best Lawyers, the 2019 "Best Law Firms" the evaluation process has remained just as rigorous and discerning. As part of the selection process, 14,643 law firms were reviewed throughout the United States and a total of 2,118 firms received national law firm ranking.
"U.S. News has more than 30 years of experience evaluating complex institutions and their service to consumers," said Tim Smart, Executive Editor of U.S. News & World Report. "Law Firms perform a vital role in American life, and ranking them is a key extension of our overall mission to help individuals and companies alike make important decisions."
About Gersowitz, Libo & Korek, P.C.
The attorneys at Gersowitz Libo & Korek, P.C. are committed to the relentless pursuit of victim's rights in New York and New Jersey for over 30 years. They urge anyone who has suffered injuries as a result of the negligent actions of another party to contact them immediately.
Contact:
Jeff S. Korek
Gersowitz Libo & Korek, P.C.
jkorek@lawyertime.com
(212) 385-4410
Contact Info:
Name: Jeff Korek
Organization: Gersowitz Libo & Korek, P.C.
Address: 111 Broadway, Suite 1204 New York, NY, New York, NY 10006, United States
Phone: +1-212-385-4410
Website: https://www.lawyertime.com/
Source: NewsNetwork
Release ID: 440643