Unblocking The USA discloses secret to greater content access across the globe.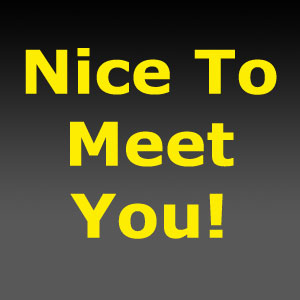 Calgary, Alberta,, Canada - - May 14, 2014 /MarketersMedia/ — Unblocking the USA proudly announces a one time event offering access to clients looking to master obtaining online content from across the globe. Unblocking The USA offers the best TV streaming, movie, and music access to be found online today. "Learn how to gain access to those items typically only offered in the United States, including movies, music, television shows, and other content with the help of Unblocking The USA," Brent of Unblocking The USA declares.
Many don't realize that popular programs, such as Hulu and Pandora, only work in the United States. Companies place a geographical block on their services, preventing those in other countries from accessing the sites, yet there is a way around these blocks, and it is perfectly legal to use. The key to accessing the sites lies in establishing a virtual residence in the United States and Unblocking The USA explains how to do this.
"With the help of the guides offered on Unblocking The USA, consumers in other countries find they can access American Netflix, Hulu and Hulu Plus, Spotify, Pandora Radio, Skype, and the BBC iPlayer. Within a few minutes of following a guide, the consumer gains access to the desired site and the various features offered in the United States," Brent continues.
To ensure anyone can gain access to the various sites, Unblocking The USA offers translated versions of the information in a number of languages. Whether one speaks Basque, Estonian, Italian, or Zulu, guides are available in these and many other native languages. Unblocking The USA wants to make sure no one is left out and that everyone obtains access to great content from across the globe.
"Although one may have service in one country, others countries frequently offer different media as the offerings are based on licensing agreements within the country. Most don't realize that Norway Netflix differs greatly from Canadian Netflix which differs from US Netflix. The same is true with other media services. Visit Unblocking The USA today to learn how to access content from across the globe legally. Once one does so, he or she will never view media the same way again," Brent proclaims.
About Unblocking The USA:
Unblocking The USA provides the best when it comes to US only television shows, movies, music, and other content. It remains the best online site for consumers outside of the USA to gain access to this content as anyone should be able to access various sites, no matter where they are geographically located at any given time. In addition to offering guides for American Sites, Unblocking The USA also offers guides to various products from countries as diverse as Argentina and Zimbabwe.
Contact Info:
Name: Brent
Organization: Unblocking The USA
Phone: 403-258-3946
Source URL: https://marketersmedia.com/unblocking-the-usa-reveals-secret-to-accessing-worldwide-media/44418
For more information, please visit http://www.unblockingtheusa.com/
Source: MarketersMedia
Release ID: 44418