This recently introduced advertising tool falls in line with the five channels of marketing on which businesses are advised to focus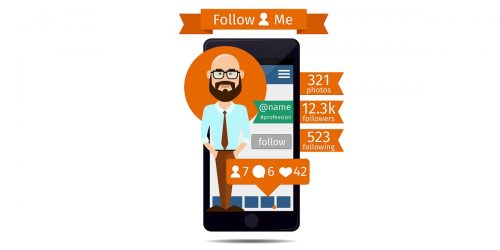 August 24, 2019 /MarketersMEDIA/ — Earlier this week, Twitter launched a new advertising alternative geared toward its B2B and B2C users. This new global video ad bidding option opens up a number of opportunities for advertisers and consumers alike while falling in line with the primary marketing routes analysts are encouraging businesses to concentrate on during the coming year. Some companies getting in on the ground floor of this new tool are already seeing noteworthy returns.
Exploring the New Advertising Option
Twitter's recently introduced adjunct gives advertisers the option to run video ads lasting 15 seconds or less. In a new twist, the worldwide social networking site will only be charging businesses if their paid ads are viewed for six seconds or longer. With video being the site's fastest-growing advertising platform, the new alternative is poised to generate considerable exposure for those choosing to add this route to their marketing strategies.
Linking Twitter Video Ads to Other Marketing Solutions
At present, experts in the marketing and advertising industry are pointing to a distinct set of outlets on which businesses should focus. The five channels of marketing currently being touted for their effectiveness include social media, SEO, podcasts, word of mouth and email.
With an estimated 126 million active daily users, Twitter's following has surged by more than 10 million just over the last few months and propelled the site well into the world's top 10 most popular social media platforms. This site is also highly popular among a variety of age groups ranging from teens to adults under 50, the majority of whom have higher-than-average incomes and education levels. Furthermore, over 90 percent of Twitter users who follow businesses via the site are primed for purchase.
In terms of podcasts, this type of content has risen through the ranks to become an advertising option of choice for a number of companies. Podcasts have additionally gained more than 14 million fans since this time last year with analysts predicting similar trends for the years to come. Businesses choosing to promote branded podcasts through Twitter or advertise on those from other influencers relevant to their industries stand to extend their reach significantly. Video content has also been found to increase brand recall and recognition.
Word-of-mouth advertising comes from views and shares of promoted ads and branded podcasts. At the same time, both offer ample SEO opportunities. Email marketing may be used to promote such branded podcasts as well as those in which companies are advertising. This could likewise be an additional chance for businesses to grow their email lists and further hone their marketing strategies.
Overall
Twitter's new advertising format is available for in-stream video ads and sponsorships as well as promoted video and offers businesses multiple levels of exposure. Well-planned short-form video content is said to appeal to viewers in certain areas of the sales funnel more readily than longer ones and goes a long way toward boosting conversion rates. Considering the recently introduced advertising option's in-depth connections to the five channels of online marketing, businesses taking advantage of the opportunity may well be on the leading edge of an advertising evolution.
Marketing experts agree this could be an effective alternative for those seeking out new advertising methods. Analysts note it should be used in conjunction with a wide range of additional marketing and advertising efforts for maximum brand exposure.
Contact Info:
Name: Jason Hall
Email: Send Email
Organization: Five Channels
Website: https://FiveChannels.com
Source URL: https://marketersmedia.com/twitter-launches-new-video-advertising-option-for-b2b-and-b2c-users/88911890
Source: MarketersMEDIA
Release ID: 88911890