Trim Fat has used the multimedia aggregation and social media platform Storify to create a dynamic introduction and breakdown of the Healthe Trim product line.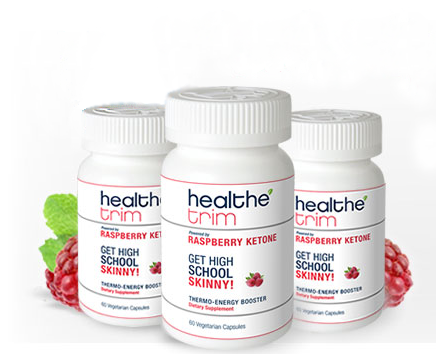 San Francisco, CA,, United States of America - - December 12, 2013 /MarketersMedia/ — Diet pills are some of the most popular supplements sold, and represent an industry worth millions of dollars. These pills all make various claims; helping to boost the metabolism, to increase the rate at which the body burns fat or decrease the rate at which the body absorbs it. Healthe Trim (prounounced Healthy Trim) is a supplement that combines the active ingredients of six of the different most popular diet pills into a single dosage to create an effective broad spectrum diet pill. Trim Fat has recently posted a biography of the product using the Storify platform.
The Trim Fat biography (http://storify.com/healthetrim/the-truth-about-healthe-trim) entitled "The Truth About Healthe Trim", uses the multimedia platform of Storify to provide a background on the product, and to focus on the experience of existing Healthe Trim users, who regularly take to the web to report their success stories. The storify post even breaks down the new range of products developed by Healthe Trim in light of their success.
The article includes video testimonials from real users of the product as well as a meta-analysis and summary created by Trim Fat, who link back to their own comprehensive analysis of the product, which corroborates the evidence found in clinical trials that Healthe Trim is an effective weight loss aid.
A spokesperson explained, "Storify is a new medium of social media distribution that millions of people are right now discovering, and allows individuals and businesses to narrativize the content they seek to distribute while using various different media. Our new post tells the story of how the product was created and what it contains, and how that led to sales over a million bottles worldwide, thanks to a combination of the best active ingredients for weight loss drawn from multiple natural dietary supplements."
About Healthe Trim:
Healthe Trim has been clinically shown in a double blind placebo controlled study to significantly aid weight loss. Scott Carroll M.D. specializes in weight loss and nutrition for his patients at his Atlanta based Doctors Care Weight Loss Clinics. 12 years ago he wrote the book "Be Fat Free Forever". He is an expert in weight loss, health and nutrition and a founding member of our team.
Contact Info:
Name: Joe Bragg
Organization: Brandoutreach
Phone: (415) 632 1664
Source URL: https://marketersmedia.com/trim-fat-use-storify-to-spread-the-word-on-healthe-trim-the-popular-weight-loss-solution/28220
For more information, please visit http://storify.com/healthetrim/the-truth-about-healthe-trim
Source: MarketersMedia
Release ID: 28220