Orbisresearch.com has published "Global Train Door Systems Industry Research Report, Growth Trends and Competitive Analysis 2019-2025" report to its store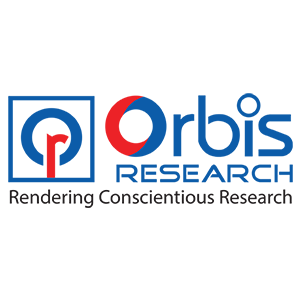 Dallas,Texas, United States - November 22, 2019 /MarketersMedia/ — This study focuses on the production side and consumption side of Train Door Systems, presents the global Train Door Systems market size by manufacturers, regions, type and application, history breakdown data from 2014 to 2019, and forecast to 2025.
In terms of production side, this report researches the Train Door Systems capacity, production, value, ex-factory price, growth rate, market share for major manufacturers, regions (or countries) and product type.
Request a sample @ https://www.orbisresearch.com/contacts/request-sample/3936253
In terms of consumption side, this report focuses on the consumption of Train Door Systems by Region and application. The key regions like North America, Europe, Asia-Pacific, Central & South America, Middle East and Africa, etc
The Train Door Systems market was valued at 2111.0 million US$ in 2018 and is projected to reach 2568.0 million US$ by 2025, at a CAGR of 2.81% during the forecast period. In this study, 2018 has been considered as the base year and 2019 to 2025 as the forecast period to estimate the market size for Train Door Systems.
Key Segments in this report:
By Company
Knorr-Bremse
Wabtec
Nabtesco
Nanjing Kangni Mechanical & Electrica
Schaltbau Holding
Browse the full report @ https://www.orbisresearch.com/reports/index/global-train-door-systems-industry-research-report-growth-trends-and-competitive-analysis-2019-2025
By Type
External Door
Internal Door
Other
By Application
Urban
Mainline
Few points from table of Contents:
Chapter One: Report Overview 1
1.1 Research Scope 1
1.2 Major Manufacturers Covered in This Report 1
1.3 Market Segment by Type 2
1.3.1 Global Train Door Systems Market Size Growth Rate by Type 2
1.3.2 External Door 3
1.3.3 Internal Door 4
1.4 Market Segment by Application 5
1.4.1 Global Train Door Systems Market Share by Application (2019-2025) 5
1.4.2 Urban 6
1.4.3 Mainline 6
1.5 Study Objectives 7
1.6 Years Considered 8
Chapter Two: Global Growth Trends 9
2.1 Production Analysis 9
2.1.1 Global Train Door Systems Production Value 2014-2025 9
2.1.2 Global Train Door Systems Production 2014-2025 10
2.1.3 Global Train Door Systems Marketing Pricing and Trends 10
2.2 Key Producers Growth Rate (CAGR) 2019-2025 11
2.2.1 Global Train Door Systems Market Size CAGR of Key Regions 11
2.2.1 Global Train Door Systems Market Share of Key Regions 11
2.3 Industry Trends 12
Chapter Three: Market Share by Manufacturers 13
3.1 Production by Manufacturers 13
3.2 Revenue by Manufacturers 14
3.2.1 Train Door Systems Revenue by Manufacturers (2018-2019) 14
3.2.2 Train Door Systems Revenue Share by Manufacturers (2018-2019) 15
3.2.3 Global Train Door Systems Market Concentration Ratio (CR5) 16
3.3 Train Door Systems Price by Manufacturers 17
3.4 Mergers & Acquisitions, Expansion Plans 17
Continued...
Direct purchase a single user copy @ https://www.orbisresearch.com/contact/purchase-single-user/3936253
About Us:
Orbis Research (orbisresearch.com) is a single point aid for all your market research requirements. We have vast database of reports from the leading publishers and authors across the globe. We specialize in delivering customised reports as per the requirements of our clients. We have complete information about our publishers and hence are sure about the accuracy of the industries and verticals of their specialisation. This helps our clients to map their needs and we produce the perfect required market research study for our clients.
Contact Us:
Hector Costello
Senior Manager – Client Engagements
4144N Central Expressway,
Suite 600, Dallas,
Texas - 75204, U.S.A.
Phone No.: +1 (972)-362-8199; +91 895 659 5155
Email ID: sales@orbisresearch.com , enquiry@orbisresearch.com
Contact Info:
Name: Hector Costello
Email: Send Email
Organization: Orbis Research
Address: 4144N Central Expressway, Suite 600, Dallas, Texas - 75204, U.S.A
Phone: +1 (972)-362-8199
Website: https://www.orbisresearch.com/reports/index/global-train-door-systems-industry-research-report-growth-trends-and-competitive-analysis-2019-2025
Source URL: https://marketersmedia.com/train-door-systems-market-2019-global-insights-on-production-value-growth-rate-trends-production-consumption-and-2025-forecasts/88935483
Source: MarketersMedia
Release ID: 88935483