As more and more Smartphone users are trying to upgrade to high-end mobile phones at a fraction of the original retail price, Trade in UK aims to draw on the ongoing demand with their exclusive deals and exchange offers.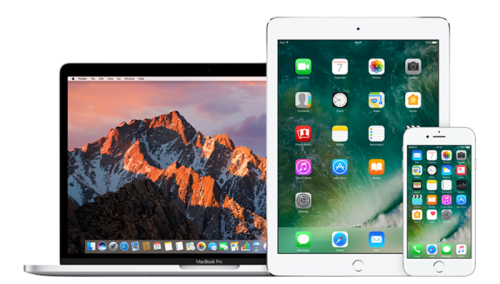 London, UK - May 3, 2018 /PressReleaseAgency/ — With a million happy customers providing testimony to their market reputation and growing visibility, Trade in UK recently announced their exclusive deals and exchange offers with an aim to forge ahead in the increasingly competitive Smartphone marketplace. The mobile phone recycling service provider, which buys used phones and tablets, announced their latest offer prices for all kinds of Smartphone devices. The owners claimed that they are now offering the best price for even damaged phones.
"We have broken it down to bare bones so that Smartphone users trying to find the best exchange value for their phone can easily trade off their used phones. First, users need to search for the type of device they wish to sell from within our website's listings. After finding the product of their choice, they can add it to their virtual cart. Then, it just takes filling out an easy form that gives the platform instructions on how to remit payment. The rest is as simple as falling off a log", said the marketing head of Trade in UK.
Josh Chamberlain, the founder and managing director of Trade in UK said, "We honor what we call the price promise. When we buy phones and tablets, we offer prices that are a bit more than what consumers are used to. And that price is locked. With the new price offers already announced, we would like to reiterate that our patrons would always get the price listed on our website, and if a seller doesn't get the guaranteed price, we would send their phone straight back to them completely free of charge. It's always a win-win situation for the sellers of end-of-life phones".
Through its commitment to protect the environment, Trade in UK recycles 99% of all the devices that they receive. These phones are typically refurbished and sold in developing countries. And, even if a phone is beyond repair, Trade in UK engineers dismantle it and recycle the components for industrial usage, the marketing head added.
About The Company
Trade in UK is a phone recycling company with an online marketplace where customers can sell old smartphones or tablets.
171 Cranbrook Road
Ilford, Essex IG1 4TA
United Kingdom
Website:
www.tradein.co.uk
Social Media:
https://www.facebook.com/thetradein
https://twitter.com/thetradein
Contact Info:
Name: Josh Chamberlain
Organization: Trade in
Website: http://www.tradein.co.uk/
Source: PressReleaseAgency
Release ID: 338060