Talent Bureau is proud to announce that they are now working exclusively with Dale Curd from CBC's Hello Goodbye. That's a great privilege to add Dale Curd to the list of talented speakers.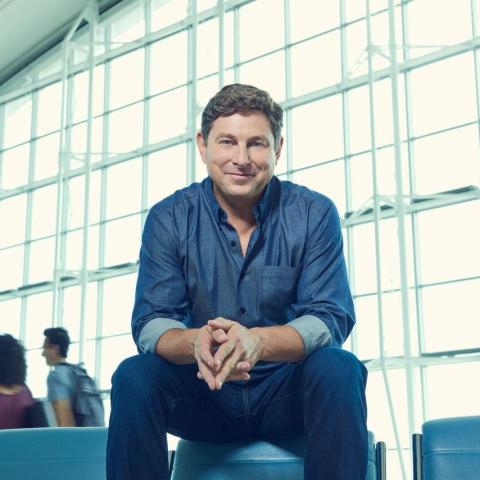 Toronto, Canada - November 7, 2018 /PressCable/ —
Toronto Canada – Talent Bureau, the leading provider of exciting, innovative and thought-provoking keynote speakers, and other leading entertainers is delighted to announce that they have signed an exclusive contract with Dale Curd of CBC's Hello Goodbye.
Dale has enjoyed significant success thanks to his friendly warm and open personality, which makes him the perfect after-dinner or keynote speaker, and it was for these reasons that Talent Bureau was so enthusiastic about pursuing his signature. Dale has now signed an exclusive deal with Talent Bureau, which adds to the plethora of talent the company now can offer to their many clients.
Talent Bureau is more than a provider of excellent speakers, however, one of the keys to their success is the overall experience they provide and their attention to detail. The company becomes fully immersed in the planning of any event, working towards delivering on their client's goals both for content and to ensure that attendees at their events leave with additional knowledge and having been thoroughly entertained and treated to a memorable experience.
However it is not just the audience that Talent Bureau focuses on, as well as finding speaking opportunities for their pool of talent, they also provide their speakers with guidance, advice, and support which further enhances their career, and builds loyalty and collaboration between Talent Bureau and their speakers.
"It is a great honor and privilege to add Dale Curd to our list of talented speakers and presenters," said Jeff Jacobson. "He is a true gentleman, with a sparkling wit and has that special skill of being able to grab the attention of any audience and draw them into the palm of his hand. We are convinced that together we will make a dream team, and are already in the process of getting him many speaking engagements."
Talent Bureau is a business based in Toronto Canada that provides speakers, influencers and media personalities for special events or to deliver keynote speeches. The company has experienced remarkable success since it was formed and has established an excellent reputation among both companies and performers as being the perfect company to work for or with. For more information about the company and the services they provide visit their website at http://talentbureau.com/
Contact Info:
Name: Jeff Jacobson
Email: Send Email
Organization: Talent Bureau
Address: 548 King St W #202, Toronto, ON M5V 1M3, Canada
Phone: +1-800-946-5171
Website: http://talentbureau.com/
Source: PressCable
Release ID: 439925