S3 Meats, a holistic meat producer based in Washington, KS has launched their Fraction of a Cow buying option where customers can buy 1/8, 1/4, 1/2, or whole 100% grass-fed and sustainable beef.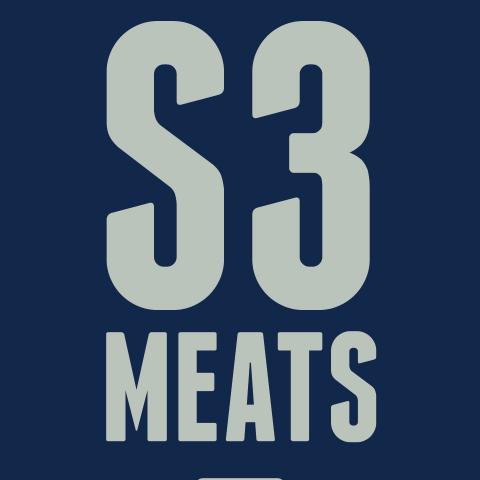 Washington, United States - December 16, 2020 /PressCable/ —
December 10, 2020
S3 Meats, a Washington, KS based holistic beef producer, is garnering attention in Kansas, Colorado, Nebraska, Iowa, and Missouri, for their farm delivery service offering portions or whole 100% grass-fed, grass-finished beef cattle raised on their family-owned farm.
For more information, visit https://s3meats.com
The cattle are raised in a holistic way that transfers nutrients from the sun and the soil into the beef. Animal comfort and wellbeing are also critical in this process.
"We care deeply about our cattle's quality of life and the beef we produce. We take pride in giving our customers the best tasting, nutrient-dense beef possible. Our cattle are rotationally grazed to maximize plant regeneration & carbon sequestration. Our regenerative farming techniques soak up so much carbon from the air that our beef has a negative carbon footprint" commented Kathryn Stigge of S3 Meats.
S3 cattle graze fields eating delicious grasses and nutritious cover crops throughout their entire lives. The cattle dine on a delectable salad of plants, all in their leafy green state: various grasses, Millet, Crimson Clover, Sunn Hemp, African Forage Cabbage, Buckwheat, Spring Peas, Bayou Kale, turnips, and radishes. S3 Meats cattle are never fed corn or grain and never receive hormones or antibiotics. Their fields are never sprayed with herbicides, pesticides fungicides, fertilizers, or any chemicals.
The Fraction of a Cow option offered by S3 Meats allows customers to buy 1/8, 1/4, or 1/2 portions, as well as whole grass-fed, grass-finished beef. Options within these fractions include steaks, roasts as well as ground beef, and specialty meat cuts.
By buying in bulk, customers can get substantial savings compared to buying beef in smaller portions.
S3 Meats also offers two sampler collections featuring a variety of steak cuts and ground beef burger patties and two premier steak collections in 10 pound, 15-pound weights Steaks, roast and rib cuts, ground beef, and tidbits may also be purchased individually.
S3 Meats delivers free in their area. Shipping is available too. Please call us at (785) 325-6000 or email us at s3meats@gmail.com.We'll do our best to make you happy.
S3 Meats can also be found on Google at https://g.page/S3MeatsWashingtonKS or on Google Maps here – https://www.google.com/maps/d/u/0/embed?mid=1aE09nrM82hRqSDre7w1UYAUfAnJQKj4A
Contact Info:
Name: S3 Meats
Email: Send Email
Organization: S3 Meats
Address: 1666 Prairie Rd, Washington, KS 66968, United States
Website: http://www.s3meats.com/
Source: PressCable
Release ID: 88990257