The survey results are in from leading events planners nationwide, where votes were cast for the top trending event entertainment. This years top 5 hottest trending event entertainment technologies were selected based on innovation, creativity, and uniqueness.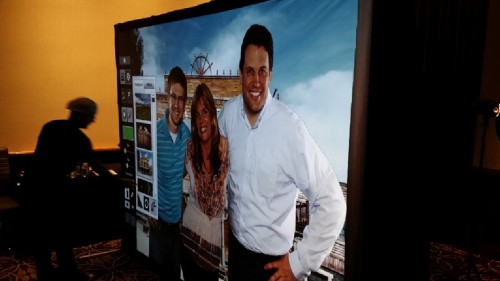 July 24, 2014 /MarketersMEDIA/ —
Dallas, Texas , USA – July 24th, 2014 /PressCable/ — The goal was to find new technologies that were game changers in the area of event entertainment Here are the top 5 event entertainment picks for this year.
1. While photo event entertainment technology has always been and event entertainment favorite it has been dominated by the traditional style photo booth. Now enter the digital graffiti wall – Bigger – Much bigger in fact, and bolder with an interactive aspect. Our top pic for best in class execution for this technology goes to Air Graffiti Dallas. They take this technology to the edge with multiple customization features that cross over into the realm of experiential branding. Air Graffiti Dallas uses professional artist at their events that customize photos taken at the event with the digital spray paint technology. They can also create theme related performance art using the 8' x 10' virtual graffiti wall digital screen. Graffiti is one of the hottest trending event themes this year.
2. Slow Motion Photo Booth – The second pick is also astounding and as fun to watch as it is to participate. Event guest are provided some props such as balloons filled with glitter, cans of silly string, or any number of other props. They are placed in small groups and filmed at high speeds where they interact with each other using the props for about 10 seconds. The video is then played back in super slow motion where the action plays out in incredibly funny slow motion detail that can last about 2 Minutes.
3. iPad Magician - On the edge of innovation and combining aspects of technology from our everyday lives like iPads, and slight of hand some amazing results can be created. It can be done up close and personal in small groups or on a stage where is can astound larger groups.
4. Shadow Performers – You may have seen this on a show like America's got talent. If you have the space and the budget this is a highly recommended performance. In some cases the performances can be customized to help communicate your message or brand if desired.
5. Urban Street Dancers - The last and final hot trending event entertainment is Urban Street Entertainers. Combining dance with hip-hop music creates an edgy and gritty performance that will please and entertain all ages. Urban is one of the hottest trending themes of events this year.
For additional information about booking event entertainment, visit our website or contact us at 214-293-5044.
Website: http://www.airgraffitidallas.com
Contact Info:
Name: Dennis Walthers
Email: Send Email
Organization: Air Graffiti Dallas
Address: Dallas, Texas
Phone: 214-293-5044
Source: MarketersMEDIA
Release ID: 56107